INSIGHT
Event Speakers for Black History Month
Don't leave it too late to book a speaker for your event in Black History Month this year. We have a few suggestions…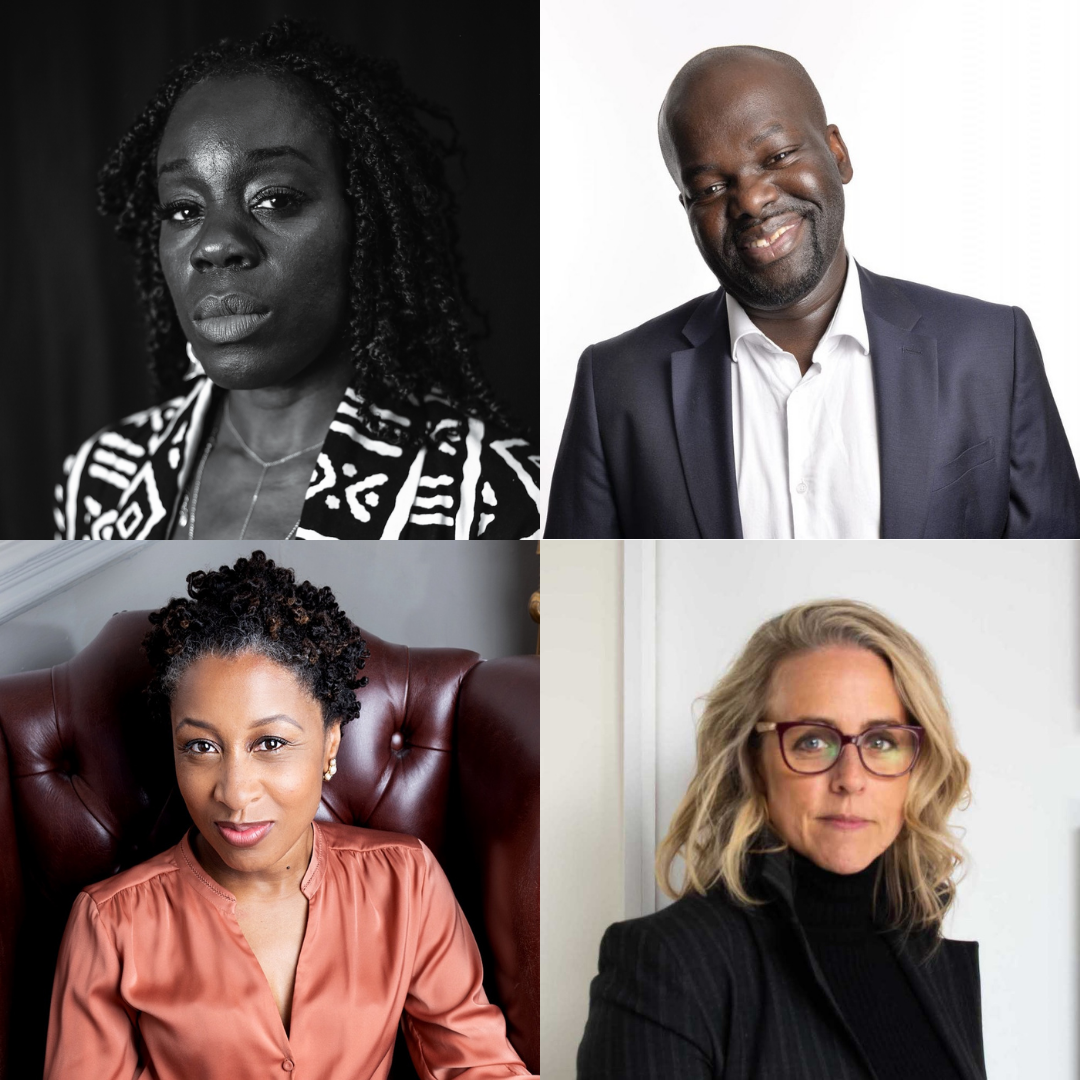 Are you planning events for Black History Month in October? Whether you're seeking to ensure your staff are engaged in your diversity, equity and inclusion (DEI) strategy, you want to open up a space where challenging conversations can be had in an accepting environment or you just want to get your audience thinking, we know of some brilliant people who can help. 
Anne-Marie Imafidon, recently seen as the arithmetician on C4's 'Countdown', is one of the top 10 BAME leaders in tech according to The Financial Times. She is also the co-founder of the award-winning social enterprise, Stemettes which works to inspire, support and motivate girls, young women and non-binary people aged 5 up to 25 into the STEM Science, Technology, Engineering and Maths careers (known collectively as STEM).
Anne-Marie has spoken across the globe for some of the world's biggest digital companies and conferences, including Facebook, Amazon and Google and her keynote topics include: Why Tech Needs Diversity, A.I. & The Future of Work, and The Definitive Guide to Changing Your Company from the Inside Out. Book Anne-Marie for your event here.
For creative teams, Akua Gyamfi will prove a very inspiring speaker. Starting out as a hair stylist led to work with fashion magazines like I-D and Vogue and then advertising campaigns with globally recognised brands. Working on music video shoots led her to being involved at the start of grime, working with stars like Dizzee Rascal and Kano who would later become mainstream.
After working with BAFTA-award-winning director Mark 1 she joined forces with Soul Film, The New Black Film Collective, and We Are Parable to launch the S.O.U.L. Film Festival in 2019, an annual event that showcases the best of Black filmmakers and content creators from the UK and the wider diaspora. 
Akua is also the co-founder of the British Black List, described as 'the IMDB for the UK's British African and Caribbean market'. Akua's speaking topics include how to achieve diversity and representation in the arts, empowering women – particularly black women and mothers – to participate in business, and how to encourage young people into careers in the arts. Book Akua for your event here.
Need some wit to go with your wisdom? With over 300 million views of his stand up online, Daliso is also the writer, creator, and host of his Rose d'Or nominated BBC Radio 4 show Citizen of Nowhere, which looked at the relationship between the UK and Africa, and aired for two series.
Daliso shot to fame on Britain's Got Talent, making it to the final of the 2017 series and establishing himself a firm favourite with the judges and the British public. He subsequently became a Facebook and YouTube star, amassing over 200 million views of his performances.
Since then he has appeared on The Royal Variety Performance 2020 (ITV), QI (BBC2), The Apprentice: You're Fired (BBC2) and The News Quiz (BBC Radio 4), and The Now Show (BBC Radio 4). He is also a prolific fiction writer. Book Daliso here.
Nicola Green is a critically acclaimed artist and social historian, and expert on identity, race, allyship and inclusion. She has established an international reputation for her ambitious projects that can change perceptions about identity and power; exploring themes of inclusion, leadership, race and gender. She has gained unprecedented access to iconic figures from the worlds of politics, culture and religion, including collaborations with Pope Francis, President Obama, the Archbishop of Canterbury and the Dalai Lama.
Nicola's talks include: 
How the Art of Allyship can unlock diversity and inclusion where she considers why helping to build equality and advance the culture of inclusion is so challenging.  She looks at why it's a lifelong process but also at the progress we've made so far.
Exploring Pillars of Whiteness: The effects of discrimination overlap and intersect in the experience of marginalised groups – Nicola explores how the power of the visual image communicates important human stories and truths that can help change our perceptions of identity and belonging.
How successful Mentoring can communicate untold stories where Nicola explores how the images we see form the pictures in our minds. In her inspiring talk, she describes how her years of mentoring BAME and disadvantaged young people in her studio and beyond, has informed her own understanding of diversity and inclusion. Book Nicola for your event here.
A Senior Adviser on Race & Higher Education to the Vice Chancellor at the University of Cambridge,  Professor Nicola Rollock is an academic, consultant and public speaker specialising in racial justice in education and the workplace. In Summer 2020, she appeared as an expert contributor in the award-winning two-part Channel 4 documentary The School That Tried to End Racism which tracked a group of Year 7 pupils as they explored their racial bias through a range of specially designed activities. As well as writing academically, Prof. Rollock has written for The Guardian, British Vogue and The Financial Times.
Nicola's speaking topics include navigating and surviving the UK education sector and how to achieve race equality in the UK. Book Nicola for your event here.