INSIGHT
Five Event Speakers for World Mental Health Day
The point of World Mental Health Day is to raise awareness of mental health issues around the world and mobilise efforts in support of mental health. If you're planning an event to explore issues around mental health, here's five speakers to inspire, inform and surprise.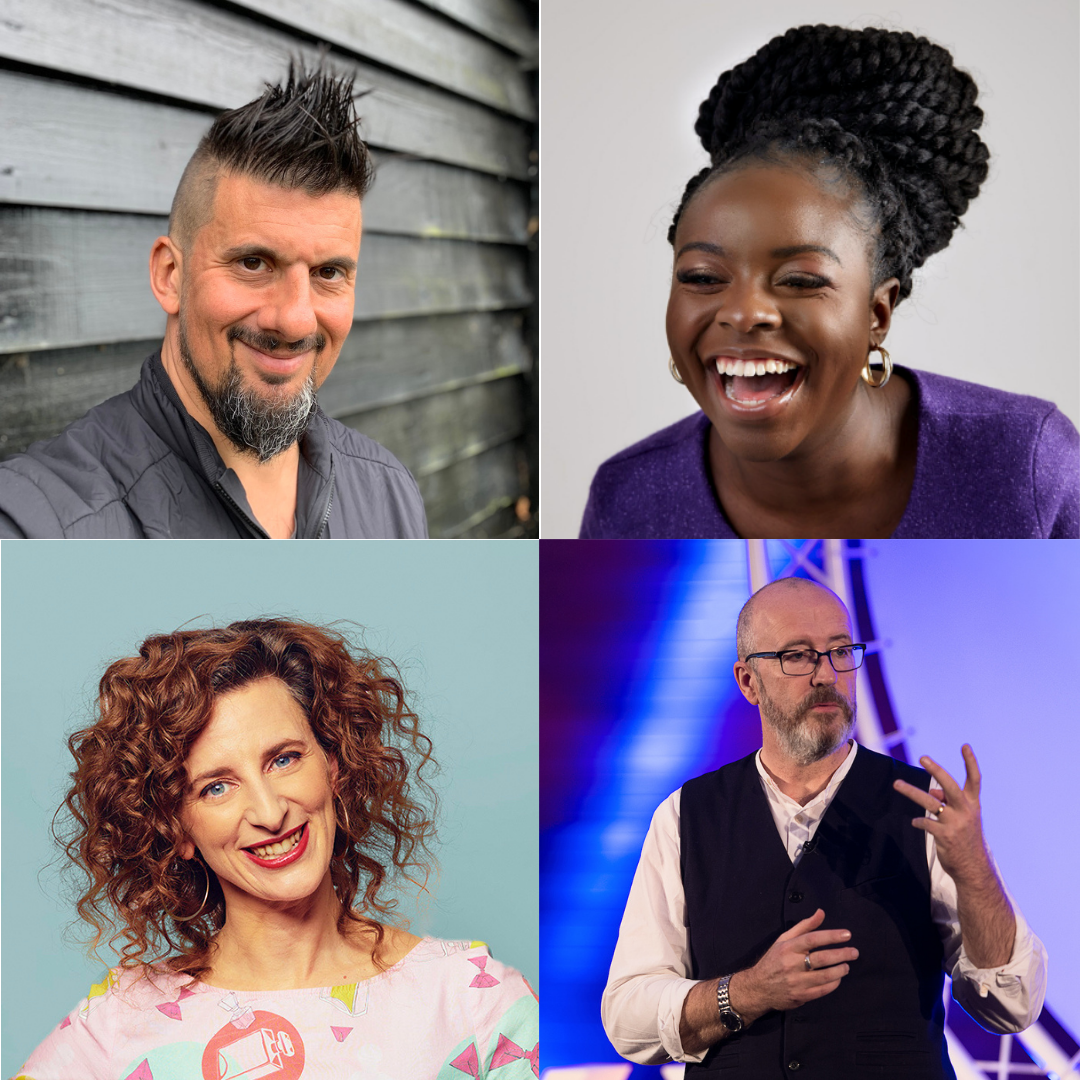 Maybe you're looking to inspire and support your own staff, to let them know you've got their back if they experience mental health challenges. Or maybe you've organised an event aiming to explore the issues around resilience and wellbeing for career driven professionals.
World Mental Health Day is fast approaching, so whether you're looking for a speaker who has experienced their own challenges and gone on to be a campaigner, or a leader who has worked with many others to manage their own mental health, we've got people who can both educate and delight.
A trailblazing business leader, who, as the first female controller of BBC 1 and later, CEO of talkbackThames, has driven success and transformation in high-profile roles. Lorraine has been the boss behind some of Britain's favourite telly, including Strictly Come Dancing, Britain's Got Talent and Take Me Out.
She also worked with the Duke and Duchess of Cambridge and Prince Harry on the "Heads Together" campaign. Lorraine talks about the stigma surrounding mental health and how this affects everyone in the workplace from the most senior executive to the most junior trainee. Read more about Lorraine here.
An international keynote speaker and mental health campaigner on a mission to help create happier, healthier and higher performing workplaces, Rob experiences bipolar disorder personally.
He is the founder of The InsideOut LeaderBoard, a charity smashing the stigma of mental ill-health in the workplace by showcasing senior leader role models with lived experiences of mental ill- health. As a consultant, Rob works with Boards and senior leadership teams on the design and implementation of an integrated wellbeing strategy. Read more about Rob here.
A multi-award winning international speaker, author and agent of change who has spoken to tens of thousands of people across the world, sharing her story on how she turned her pain to purpose. She specialises in delivering unforgettable and powerful keynotes that show that trials don't happen to you, they can happen for you.
Her story has been described as mesmerising, impactful and life-changing. Hayley's keynote speech themes focus on wellbeing, vulnerability and personal development. Moving and motivational. Read more about Hayley here.
An Edinburgh Comedy Award nominated stand up whose fast-paced, warm sets cover everything from health and wellbeing, feminism, parenting, modern life and everything in between, making her perfectly suited for a wide variety of corporate events.
She's spoken at length in her stand up (and personally) about her struggles with mental health, including the documentary Felicity's Mental Mission and her Netflix special for the Live at the BBC series. Felicity has also appeared on Live at the Apollo and Mock the Week. Read more about Felicity here.
Known for his bluntness and honesty, Liam has often spoken about the loneliness of leadership, how to deal with anxiety and conflicting demands. He's had his own share of demanding jobs – such as working for Jamie Oliver as CEO of the Fifteen Foundation.
As the Chief Encouragement Officer of As We Please, he has worked with leaders from Dyson, The Guardian, Jaguar Land Rover and UK Sport on complex challenges with no quick or easy answers. Liam is also on the board for Togetherall, a safe, online community where people support each other anonymously to improve mental health and wellbeing. Read more about Liam here.
To enquire about one of these speakers or to get suggestions for more, click here.