INSIGHT
How social entrepreneurs can boost their comms and marketing
Period poverty social enterprise Hey Girls is just two years old but has appeared across multiple media channels and is a recognised brand. We asked them how they did it.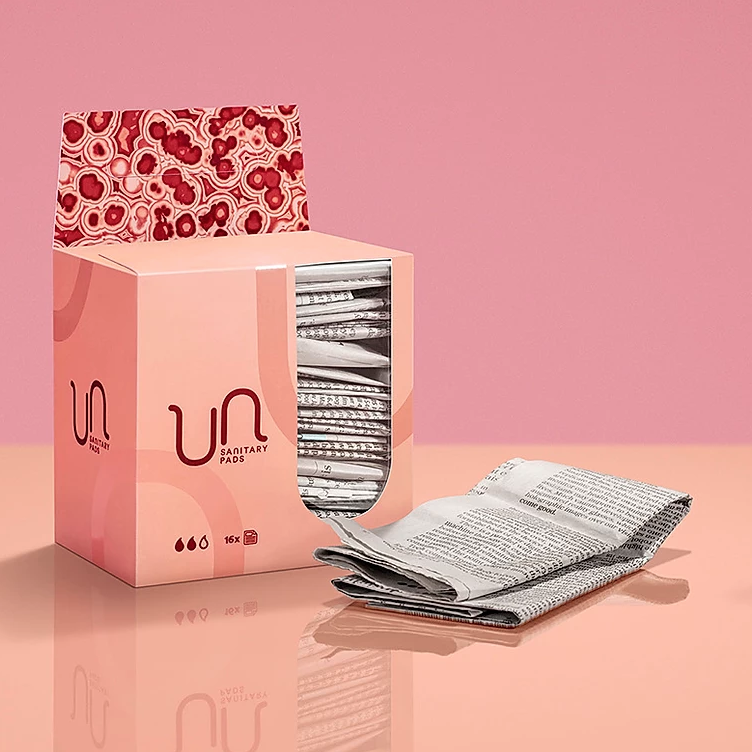 A new sanitary product hit the market this month. Launched at two Asda stores in London and Bristol, shoppers were asked what they thought of the new brand UNsanitary. Opening the boxes, they found socks, newspaper or toilet roll.
"It was purposefully to be quite disruptive and make people ask questions," said Celia Hodson, founder of Hey Girls, a social enterprise that sells sanitary products, donating one pack for every pack sold.
Designed to highlight continuing period poverty in the UK, it was the latest campaign that Hey Girls have run with communications agency adam&eveDDB. Socks, newspapers and toilet roll are some of the substitutes girls use when they can't afford sanitary products.
The UNsanitary campaign is on billboards and has been picked up by many radio stations and consumer press titles. It's been featured in daily newspapers and Celia has been interviewed widely in the media, including on Sky News and Radio 5.
Hey Girls is an SME like many other social enterprises – they have 11 staff. So how can they afford this kind of massive media push across so many channels?
Back in 2018, Laurelle May of adam&eveDDB got in touch with her friends to let them know the company was looking to do some pro bono work for good causes. Word spread, Celia got in touch and the rest is history.
So short of jumping on an opportunity like that, how can social enterprises get some help with their own communications?
"Media Trust is just amazing. When I first set up Hey Girls, I didn't have any social media or a website. The team at Media Trust advised me to write three job adverts stating what I needed," said Celia.
Media Trust encourages people working in the creative and media industries to volunteer their time to help charities and social enterprises.
"We had one person from Storm model agency who did all their social media, another one from a cancer charity who set up our Twitter and our LinkedIn. There were loads of workshops and Media Trust were the ones that hooked us up with Edelman (global communications company)," Celia told us.
Media Trust occasionally get approaches from corporate partners who want the opportunity to work on a challenge for a charity or social enterprise – which is how Celia ended up working with the comms giant.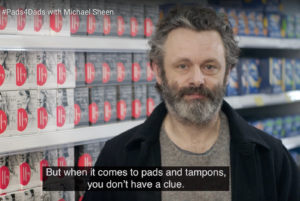 The collaboration with Edelman resulted in another campaign encouraging fathers to speak to their daughters about menstruation – PadsForDads – that featured Hollywood actor (and social enterprise advocate) Michael Sheen.
So how can social enterprises appeal to established communications companies? Celia thinks it's the mission that's attractive to them.
"There's got to be a passion and an alignment about what the campaign is around. Everyone at adamandeve totally got what we were trying to do.
"And it's got to be something really interesting for them and something different to what they are already doing," said Celia, mentioning that her main contact at the agency also deals with Nike and cat food brands.
For social entrepreneurs, committing to working on big campaigns like this will involve sacrifice.
"You have to really be clear about what you are doing, what a campaign could look like, what resources you have got or haven't got. It's taken a lot of work. Three of us have more or less worked on it full time since November so you have to have internal capacity to do something this big," said Celia.
The good news is that the effort can really increase your social impact. Hey Girls first collaboration with adamandeveDDB was in August 2018, where they got widespread attention because of a full page newspaper ad in the national free paper Metro.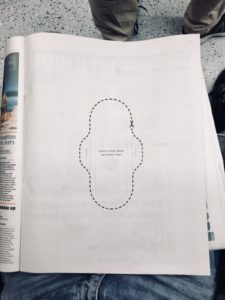 "The result was absolutely huge. The increase on our sales was phenomenal, social media and enquiries were amazing, and people still refer to the advert now."
A week after the Metro advertisement, the Scottish government pledged to provide free sanitary products in all schools, colleges and universities in a bid to help end period poverty; in October Hey Girls were included on a list of preferred suppliers circulated to Scottish councils.
And UNsanitary has also provided a bump to the business this year.
"An increased number of corporates have been making enquiries about our period dignity kit and corporates that were sitting on the fence have committed because they have seen the campaign," said Celia.
It's all helped the social enterprise impact period poverty. Since launching in 2018 Hey Girls have donated over seven million products to partners nationally, including schools, colleges and universities, food banks, community centres and aid organisations.
To find out more about Media Trust, click here.