INSIGHT
How to win contracts with local government
Supplying goods or services to local authorities can mean crucial revenue for your charity or social enterprise. We asked a former commissioner and a supplier to tell us how to do it.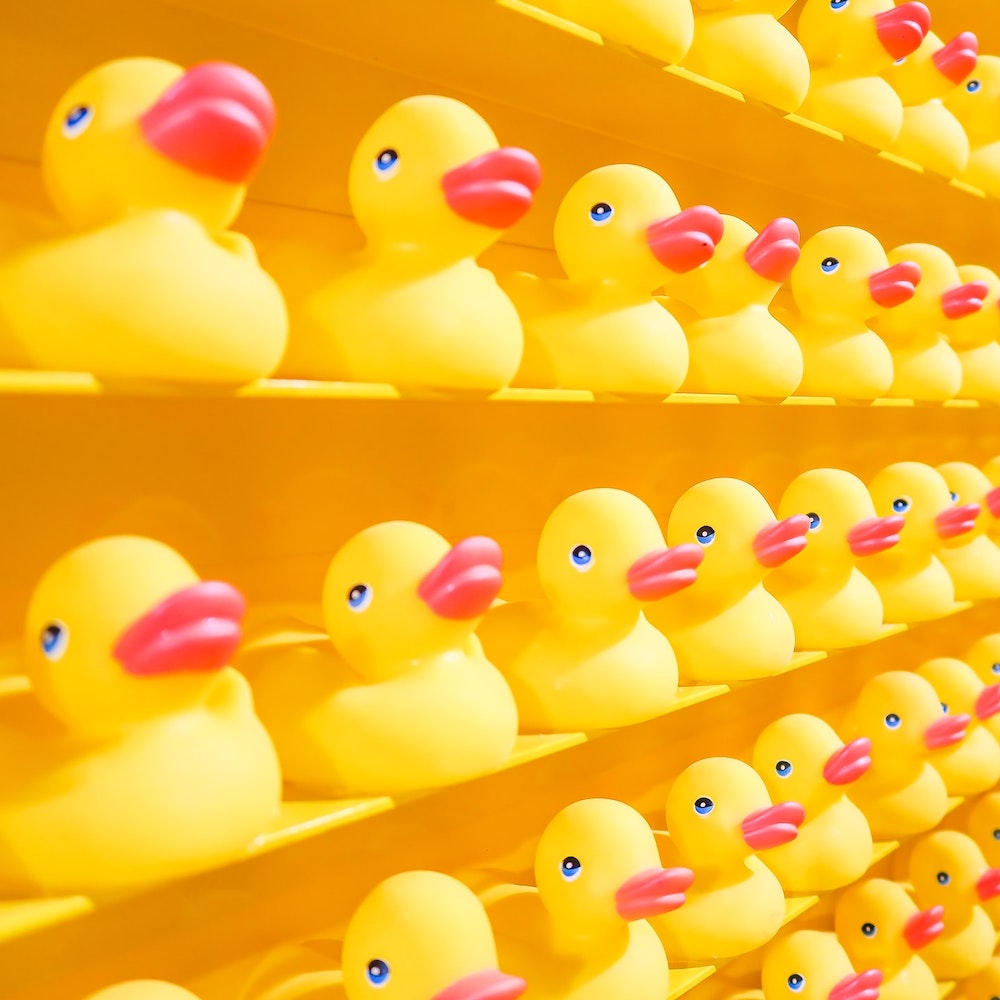 After bringing a group of social entrepreneurs together last week to discuss procurement, it's fair to say that bidding for contracts from local authorities can be a challenging process. 
"There's so many local authorities and each of them is acting differently.  It's quite a complex picture and everybody's got a different terminology. As a social entrepreneur with lived experience, you might not have the training (to understand it)," said Beverly Dean, Founder and CEO of Special iApps, which produces educational apps for children with special educational needs.
Kim Rihal, Head of Partnerships at Equal Education, which supplies tutors for disadvantaged children, agreed: "Applying for tenders is time consuming; actually a role in itself."
Joining the group was Terry Brewer, the Head of Public Sector Delivery at The Social Value Portal.  It offers a framework to help councils identify the social value they want to get from their contracts.
"There are more than 300 councils in England of all very different sizes, from Essex and Birmingham, which are huge, down to very, very small district councils who probably don't spend more than 10 million pounds a year. 
"They all have to follow some rules and regulations but within those they can organise themselves how they wish, so you will unfortunately see potentially 300 different methodologies about how they approach procurement," said Terry. 
Despite the challenges, they gave us some top tips for maximising your chances of getting some new customers in the shape of local authorities.
Social value is becoming more important
Terry told the group that the Social Value Portal has noticed councils attach more weighting to social value in the last 18 months when tendering contracts.
Councils would previously award contracts according to a quality/price matrix; for example attaching a weighting of 60% towards quality and 40% on price. 
"What a lot of councils are doing now is having a separate scoring for social value. So you might see 50% quality, 40% price and 10% social value. Councils want to get more social value, more additionality, out of the tenders that they are issuing," said Terry.
Terry reported that, where previously the weighting for social value was about 10%, it's creeping up to 15% or even 20%. So: potentially the sales environment is becoming more favourable to those organisations whose raison d'être is to create social value.
How do I assess the social value my organisation is creating?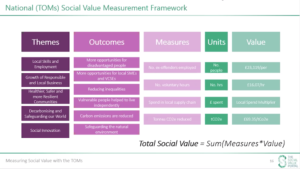 Social Value Portal has produced the TOMS Framework (Themes Outcomes Measures) to provide a minimum reporting standard for measuring social value. 
There are five broad themes: local skills and employment; growth of responsible and local business; healthier, safer, more resilient communities; decarbonising the world, and social innovation.
Desired outcomes and the measures that might be used to achieve those outcomes are attached to those themes. The framework helps both those bidding for work and those commissioning to describe and assess the social value of a contract. It is also available to download from the Social Value Portal website.
How do you get work from local authorities?
Kim Rihal shared her experience of pitching for work from local authorities, which had ranged from giving someone in a council a call and being asked for a service level agreement, to being asked to apply to be on something called a Dynamic Purchasing System (DPS).
"We completed all the tender requirements within a specified deadline and once we were successful we were then sent 'work lots'.
"You've been approved by the local authority, but what this actually means is that you're now bidding for work against 50 other companies that have also been approved," said Kim.
She went on to share her frustration that feedback was sometimes not available if they weren't successful in securing the work.
Terry has previously worked as the Chief Procurement Officer for the London boroughs of Camden, Brent and Harrow. He explained a lack of feedback is likely due to two things: a lack of resources to offer more helpful feedback and because councils have become more risk averse.
If an organisation bidding for work feels like they have been unfairly treated, they can challenge the council. 
"Councils are quite scared about getting challenged, either legally, bidders raising issues with local councillors, or it appearing in the press," said Terry.
A response to this was the introduction of Dynamic Purchasing Systems. Where they exist they have replaced purchasing frameworks – a list of approved suppliers which wouldn't change for four years at time. Great if your organisation was listed on it, but if you were excluded from the list you could not tender for work for four years at a time.
"The whole idea of Dynamic Purchasing Systems was to be more flexible and let smaller organizations get onto that process and it's not fixed. Councils can run processes for Dynamic Purchasing Systems at any time during the period which means that companies can be added onto the system; you don't have to wait four years," explained Terry.
"The idea also is to break down their procurement requirement into small lots (smaller chunks) so that you can easily respond to something that the council wants. So, for example if you deliver training and the council wants somebody to develop a PowerPoint training course next week, you can quickly respond to that," said Terry.
Answer the question
Both Kim and Terry had the same advice for those bidding for work: really pay attention to the questions on the tender. 
"I can't tell you how many times I've seen bidders answering the question they wish had been asked, not the question that was asked," said Terry.
"Within local authorities you have to follow a process. We've asked a question and are going to evaluate the answer to that question against some set criteria that have already been set out.
"So if you go off piste and don't answer the question, we can't mark that, or you'll get scored low if it doesn't meet the criteria. So answer the question!" said Terry.
Applying to tenders will improve your organisation
Kim shared that applying for tenders had helped Equal Education become more professional by forcing them to think about policies that helped provide reassurance to councils in the event of any problems.
"If they want to raise a complaint as an escalation procedure, how high will that go, for example? It makes them feel they'll actually be heard and that action will be taken," said Kim. 
"For Equal Education, which provides tutors to vulnerable children, it gives clients such as local authorities assurances about safeguarding, which is key to everything that we do including preventative and mitigating measures."
The TOMS framework is free to download from the Social Value Portal website. SVP have also produced an Easy Guide to Social Value for SMEs and Voluntary, Charity and Social Enterprise organisations. You can download it here.
Expert Impact organises a number of free events like this for its Human Lending Library Alumni Network, providing opportunities for shared learning experiences and training. This event was sponsored by our friends at Hatch Enterprise. To join this network, apply to meet a mentor today!
Photo by JOSHUA COLEMAN on Unsplash