INSIGHT
Sales: how to pivot to success
For Michael Lawrence, one of the breadwinners (sales team) at social enterprise Toast Ale, picking your battles and making the most of their USP led to healthier revenue streams.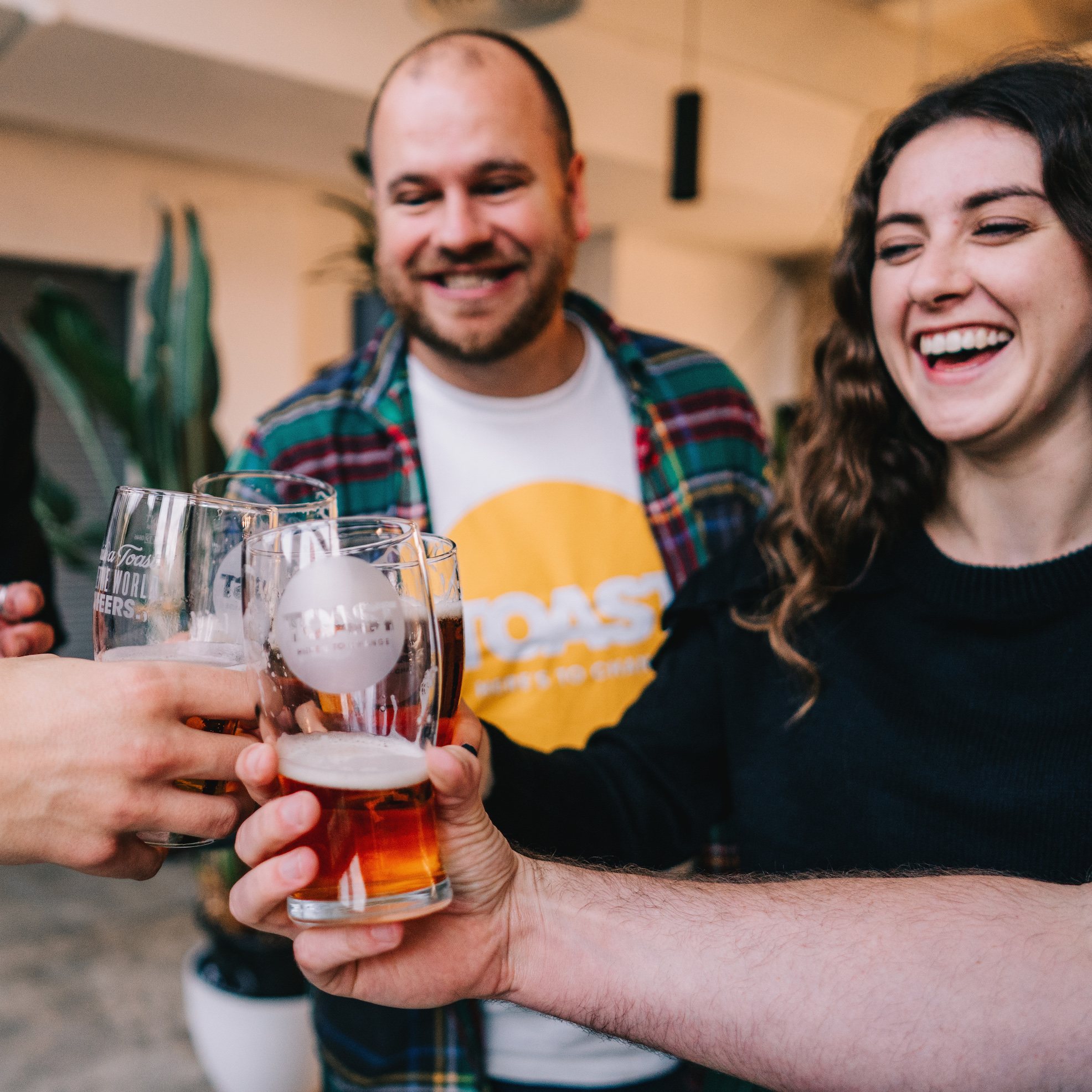 Our approach to sales at Toast Ale is constantly evolving as we learn more about the industry.
At first, we went after everything, trying to sell bottles and kegs to anyone that would take them. We split London up into four areas (West and Central London, North, East and South) and had a sales rep for each area. 
We were winning accounts of various sizes but when we took a step back and looked into the profitability on each account channel, we realised we were getting squeezed on price for our kegs.
In one particular case, we were being asked by a pub to put money upfront to help them install beer taps so that they could serve our beer!
This is often what larger breweries will do to win accounts, but for us the risks associated with investing in bars is not something we want to take on. With such huge players in the brewing industry it was just too difficult to compete with them on price and we often ended up having to chuck in a few extra barrels free. 
Even with some of the more independently run pubs or 'un-tied pubs', who are happy to charge a bit extra to maintain profit margins, our beers would often be rotated out within one or two weeks as managers try to keep customers coming back to try new beers.
Another way
Although keg sales can bring big volumes to a brewery like ours, we found that restaurants tend to keep products listed on their menus for much longer than pubs, meaning less groundwork for our sales team. 
Moreover, within the restaurant setting, staff have longer to talk to customers about the Toast sustainability story. With 66% of people "willing to pay more for products and services from companies committed to positive social and environmental impact", it is clearly important to get this message across. 
We therefore made the decision to focus our attention on bottle sales to venues such as restaurants, hotels and theatres, where there is also greater emphasis on sustainability. 
We have also evolved our approach to account management, focusing on training waiters and bar staff about the environmental issues associated with food waste, in order to get them engaged with sustainability issues and motivated to up-sell our beers. 
Type of customer, not geography
Another important shift in our approach to sales has come about with our increasing awareness of the need for specialisation around specific account channels. 
Instead of having a sales rep for each region in London we shifted to focusing on different types of accounts e.g. On-trade (bars, restaurants and hotels), Off-trade (Tesco, Waitrose and Co-op) and Corporate and Events. 
Whilst this means we spend more time travelling from one end of London to another, it allows us to give greater attention to each channel providing the necessary customer support to retain accounts.