INSIGHT
Turning burnout into strong intention and boundaries
Welcome to a guest blog post by Ruth Farenga, founder of Conscious Leaders, a consultancy dedicated to helping leaders reduce workplace friction and foster a calm and collaborative environment. In this blog post, Ruth shares insights inspired by her interview with Tim Williams, CEO at Onalytica, who bravely opened up about his experience with burnout and the importance of setting boundaries. Tim's story resonated with many, prompting a deeper conversation about the need for individuals, especially leaders, to prioritize self-care and establish clear boundaries. Let's explore some practical ways to create strong boundaries and achieve a more balanced and productive life.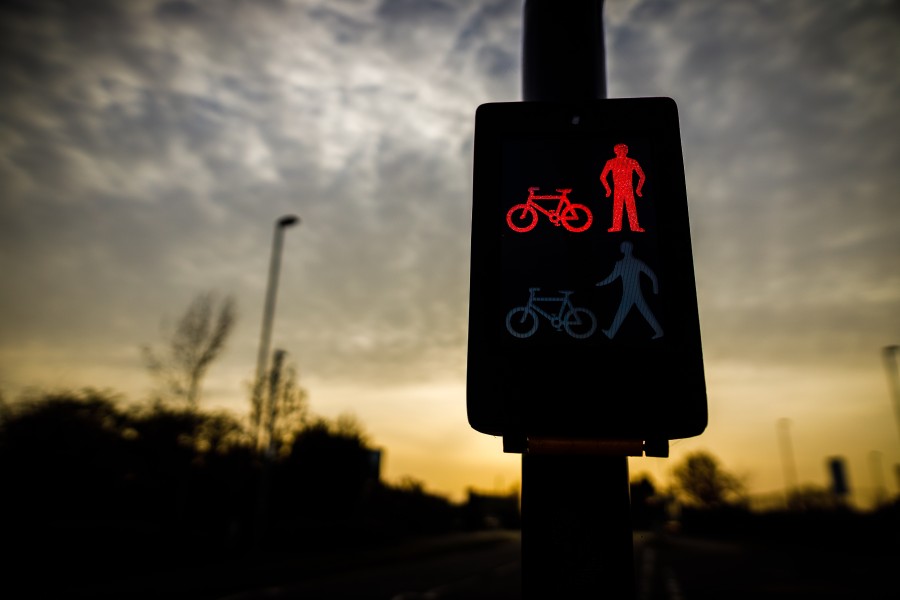 This blog was inspired by a Conscious Leaders Podcast interview I had with Tim Williams, CEO at Onalytica. He had had a difficult 2022, one that involved burnout. He initially shared quite an open and vulnerable post on this on LinkedIn, which led me to get in touch with him.
In our interview, Tim shares that he had overstretched himself from several different angles. He is an active parent of two toddlers and is CEO of a business that also involves regular interactions with the US and their time schedules.
In his own words, 'As a business leader and a people pleaser by nature, I did not create the right boundaries for myself…'
Firstly, I just want to honour the fact that as a man, he opened up publicly. In response, he had over 300 people contact him including many fellow men that realised that they also needed to do the same. We need more people like Tim to share what is really going on and not just the shiny version.
What Tim did next
His response to his own situation was to take proactive action to rebalance. He has moved down to a 4-day week and now usually takes Friday mornings to play tennis. His life had felt like it had become a 24-hour job of work/ US work/ parenting and repeat.
He is finding that just a few hours a week to himself is making a huge difference. He does not claim to have it all sorted but he is working on it step by step.
It reminds me of the quote by David Allen, 'You can do anything but not everything'. When I saw that quote, I breathed a huge sigh of relief. I could let go of trying to be superhuman with many tasks and focus on my most important goals.
Time boundaries
Tim identifies the problem for most of us is not creating 'time boundaries'. He reports that we all start things and often take unpredictable amounts of time. Therefore, we need to focus on the things that are the most important and ringfence time for those first… 'otherwise we can feel like we have a massive task list and we can never feel like we're succeeding'.
So how do leaders do this practically?
Here are a few methods from me and I would welcome yours too!
5 ways to create strong boundaries
●       Block time for deep work and reflection and where people cannot put meetings in your diary. This could be a block each day or I used to work for a Director at Intel Corporation who had 'no meetings Friday'. He said to me, 'unless you are thinking of leaving the company Ruth, do not book in with me on a Friday, I need time to clear the decks'.
●       Block time each week just for you e.g. sport, cooking, music, meditation – we are all different so find what works. It is the basis for your health and not an 'added extra' whenever everything else gets done. Prioritise it.
●       Ask managers or other reports to compile questions – unless their question is urgent, could they build up a list for their biweekly 1:1 so you can be fully focused on them in that time?
●       Avoid 'always on' mode – Use app blockers/ block notifications or be disciplined with the use of your phone. I do not look at my phone after 8.30pm at night as doing so disturbs my sleep.
●       Plan yourself for no more than 80% capacity – (as if! I hear you say! But wherever possible) – recognise that with any good intentions, sometimes things outside our control must take precedence. Leave space for this to happen.
I would love to hear any action you have taken to create boundaries in your life to reduce friction in your life and feel more calm and productive.
For the full interview with Tim Williams, CEO at Onalytica, check out the Conscious Leaders Podcast.
Ruth Farenga is Founder of Conscious Leaders, a consultancy built to help leaders reduce workplace friction creating a calm, collaborative, productive workplace. She is Author of 'Next Level Leadership: nine lessons from conscious leaders' and host of the Conscious Leaders Podcast.