INSIGHT
The Holy Trinity of Scaling Your Startup
Three essential business lessons from Sahar Hashemi who started, scaled and sold her company … only to wish she hadn't.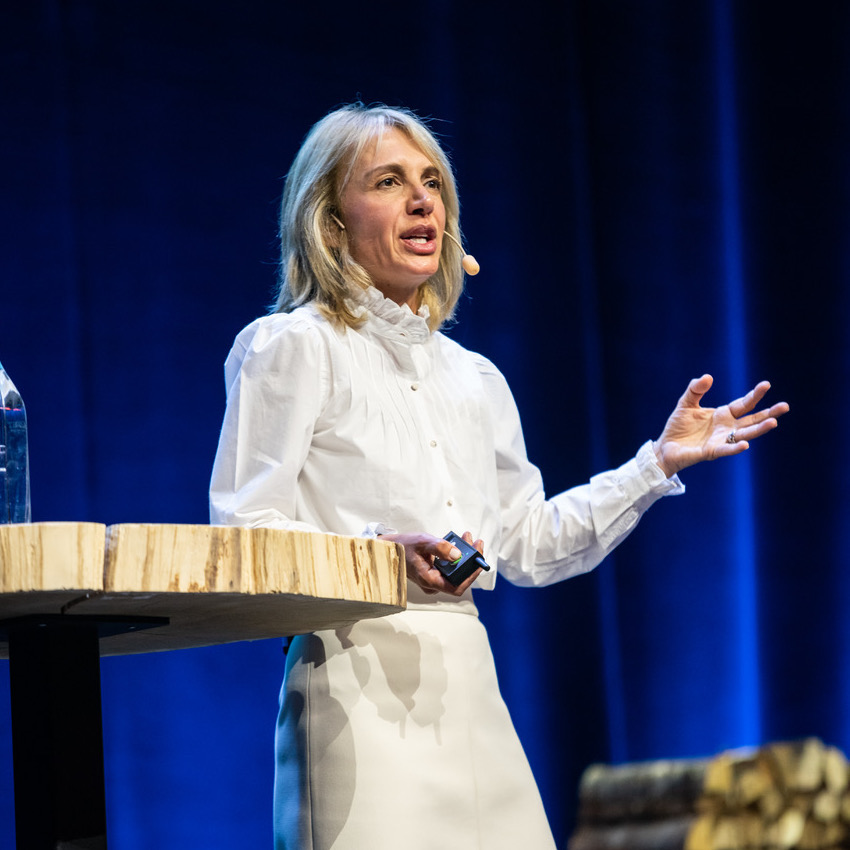 "As soon as we sold the company and I made some money, the realisation came: oh my god, that was a complete mistake, what was I thinking?"
This was Sahar Hashemi addressing an audience in London last week.
In the mid 90s Hashemi started the coffee chain Coffee Republic, running it from her Mum's kitchen table at first, before growing it to 100 stores within five years.
Hashemi talked of her regret at selling the company when she did.
"We handed a very healthy company with a very healthy balance sheet to what we call 'professional managers' and it was a downward spiral, to the extent that eight years after we sold the company it went into administration.
"I loved the company I started. I loved everything about it and that whole idea of exit was such a mistake."
Hashemi is also the author of Start Up Forever and by listening to her, we got some insight into why she chose that title for her book.
With the benefit of hindsight, she offered a "holy trinity" of three essential aspects of your business to focus on when scaling.  
Don't Neglect the Soul of your Company
"Don't neglect what got you there in the first place. It's the 'True North'. We can get obsessed with scaling but we neglect the actual energy – it's the business intent.
"With the energy of a startup, you're able to do extraordinary things with very little resources against all odds. You're always operating at your best.
"We thought 'startup' was something you grow out of, but for the rest of the history of your company, you have to fight very hard to keep that startup mentality."
Customer Connection
"People forget the the reason why entrepreneurial companies are connected to customers is because when you first start you've got nothing without a customer. It's not an empty slogan. Unless the customer is paying for it, the business is not going anywhere.
"When we started, the people we took on were very much entrepreneurial, they didn't have great CVs. They just came along for the ride because, like us, they bought into the whole kind of business intent of why we started.
"But as we got bigger, we started attracting CVs and you think you must get professionals in, you must get a bit of discipline and bureaucracy in, set up systems.
"And what happens with that is your focus changes to become internal and you forget what the heartbeat of your business is – which is the customer.
"Don't forget that really crucial, really deep customer connection. It's really important to keep the business externally focused and don't get too involved in the kind of bureaucracy and internal stuff."
Employee Engagement
"If we could do it again, we'd focus on the culture. We were really quick to get rid of all those people that didn't have great CVs, but were with us for the ride. But they were the people that wouldn't have changed jobs if another headhunter had called them.
"They weren't doing it for the salary, they were there with us putting up posters the night before we opened the stores, they had that agile, flexible attitude, they were just part of that energy.
"Very quickly we thought we didn't need those people anymore and started getting these formal people in, and those people came very disengaged. They were there for the system, they weren't really there for the customer.
"And once you lose that, your people are not operating at their best, they are becoming very nine to five bureaucrats, doing it for the paycheque.
"We lost that energy and that's why you don't see Coffee Republic around anymore."
If you're looking for someone to help you scale in the right way, take a look at our Experts.