INSIGHT
A clean start: how Cloud's End is helping hoarders
We think Heather Matuozzo's social enterprise is pretty unique. We haven't heard of anyone else that works with physical clutter and mental blocks to create both metaphorical – and literal – space.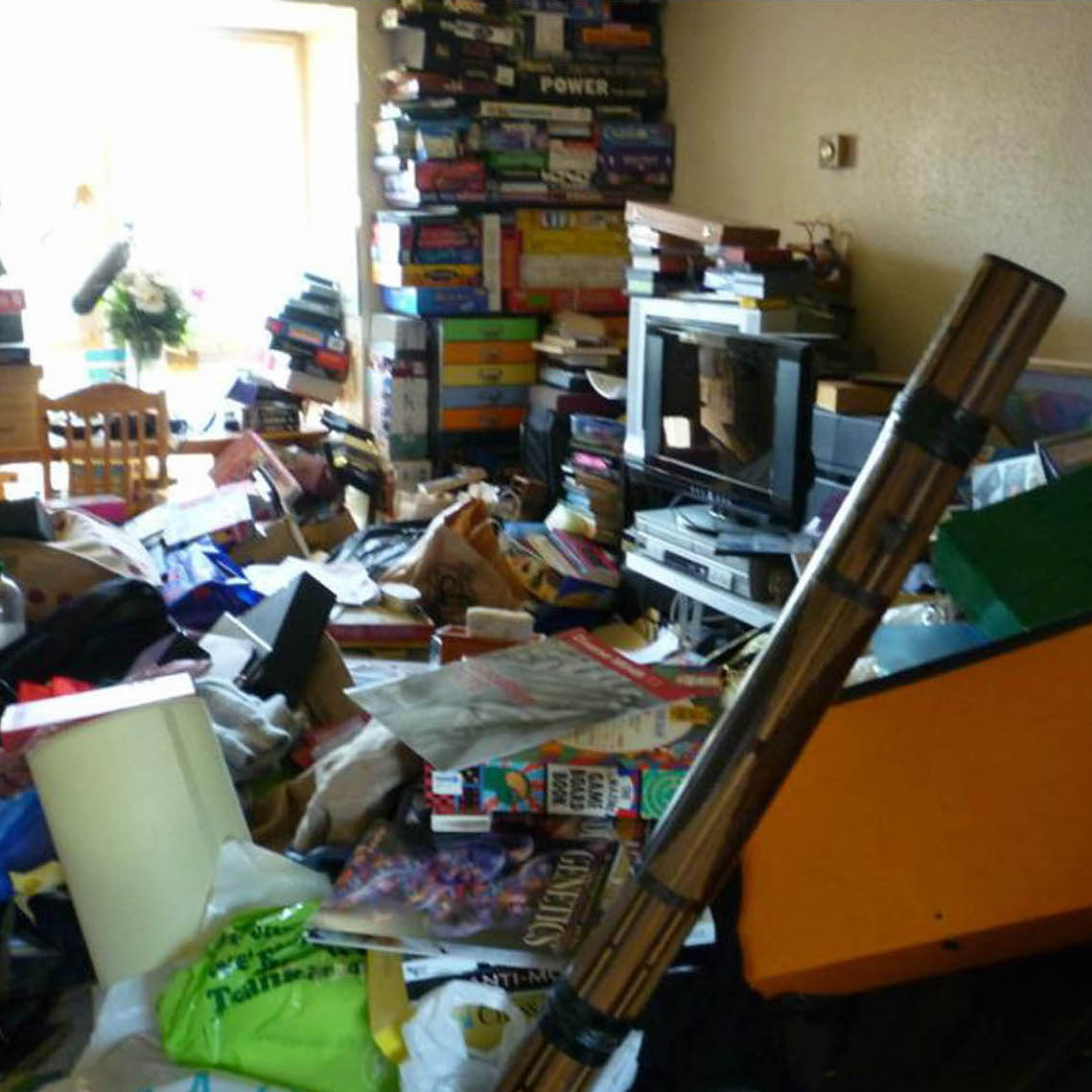 We all have junk around the house that we think we should get rid of but for the people Heather Matuozzo works with, the amount of clutter has reached another level. 
"It isn't just clutter. It's usually entire rooms that have no function any longer, so that they can't get into them. Or entire households that don't function  anymore – no water, no electricity, no gas. 
"These are people living in two square inches near the front door or in their car, or even at somebody else's house that they're busy filling up. What you need to do with people like that is find out what they want and what happened to them," said Heather.
If you've never heard of declutterers, you might be surprised to know that there is an Association of Professional Declutterers and Organisers.
According to their website Professional Organisers (POs) work with people, offering guidance, encouragement, support and strategies to organise various aspects of their homes or offices – and their lives. 
These can include the aforementioned decluttering, but also storage solutions, admin and paperwork, and time management services. Heather was working as a PO when a children's charity contacted her about a woman who'd had her children removed because of the state of the house. The council had cleared her house twice, but it had returned to an unfit state.
As she had read books on the subject and knew such circumstances indicated a mental health issue, Heather knew this wasn't just like regular PO work. She suggested she could try and help the woman, but that it might take up to six months. 
"I could feel this door creaking open, that it might be something I would be really interested in. I just started working with this lady and I just loved it.
"She cried for the first two sessions because she was so ashamed but she taught me so much and made everything I had read come alive. So I thought: this is what I want to do," said Heather.
As her employer was not interested in adding it as a service to her company, Heather decided to go out on her own: thus Cloud's End was born.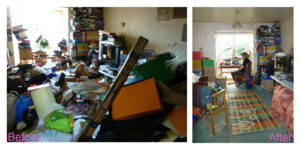 Hoarding: why it happens
A common reason that people get to a level of hoarding that makes their homes unsafe is experience of a traumatic incident, usually involving loss of some kind. Examples include bereavement, divorce or separation, or being made unemployed.
"Or a combination of all of them that just overwhelmed somebody and they can't cope so they go into self soothing behaviour. And acquisition – think retail therapy – makes people feel good," explained Heather.
Such acquisition can then be broken down in three reasons for keeping such things: value ("that's going to be worth a lot of money one day"), potential usefulness (where people think they might make something with an item or use it in some way) or collections (where people feel they want to collect various different forms of an object). The line that is crossed for hoarding is when people's homes become unsafe or unhealthy according to Heather. 
"The most common symptoms are ulcerated legs and chronic obstructive pulmonary disease (COPD). A lot of my clients have been very scared in lockdown because they're on the highly vulnerable list. But also it means a lot of them have had to stay in with all their stuff," reports Heather.
The mental trauma of trying to live like this is cumulative when people become problem hoarders.
"People are closing down their lives. They don't let people in anymore. They don't trust people. They don't want anybody near them. They don't go out sometimes anymore, or they do go out and all day and just crawl back into the hallway where they sleep at night and then start again.
"Their lives have sort of got stuck in this pile of stuff and it's finding a key that will unstick them when you start peeling back the layers.
"To get to that trauma and have the person address it is important, but not necessary to start working with somebody. Working with somebody is a therapy in itself. Allowing you in is trust creation," said Heather.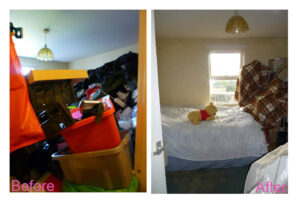 How to help hoarders
Her prime motivation is to empower them to think they can start to address the situation on their own as she does not want them to rely on her – simply because she can't promise an unending amount of time. 
Heather will start with baby steps – just asking someone if they will "have a play" with a pile of magazines, for example, to see what they might be able to let go of.
Once trust has been established, she might ask people to spend ten minutes a day on their hoard. To further resist any dependence on her, she will then encourage them to join support groups with other problem hoarders.
She has plenty of stories of success. One concerns Keith, who was covering up his hoarding problems by drinking and became an alcoholic. Because he had suffered abuse as a child, the idea of 'home' was anathema to him. He got over his hoarding with the help of support groups which he still attends. 
"It's a bit like an addiction," said Heather. "It needs management"
She has now helped around 70 problem hoarders through Cloud's End and it is something that continues to bring her joy.
"There is nothing better than seeing somebody go from being completely beaten, having just given up and not even making eye contact with people,  to somebody that's back, full of life, with get up and go. There is nothing better than that," Heather said.
She applied to the Human Lending Library seeking advice on which aspects of her business to focus on. At present she juggles one-to-one sessions with clients, research into problem hoarding behaviour that she has been commissioned to undertake, and training. She met Karen Lynch.
"Karen's calm but perceptive manner was so reassuring and encouraging. Her knowledge of the social enterprise brain versus the business brain was invaluable.
"The Human Lending Library is a genius idea and I know will take me forward to my next phase which is exactly what I wanted help with," said Heather.
If you have a business challenge that you would like help with, why not find yourself a mentor? Head on over to our Experts section and have a browse.