INSIGHT
Working in the business v working on the business
What happens when you're so busy doing the work that you can't take a step back and focus on strategy for the business you know can grow?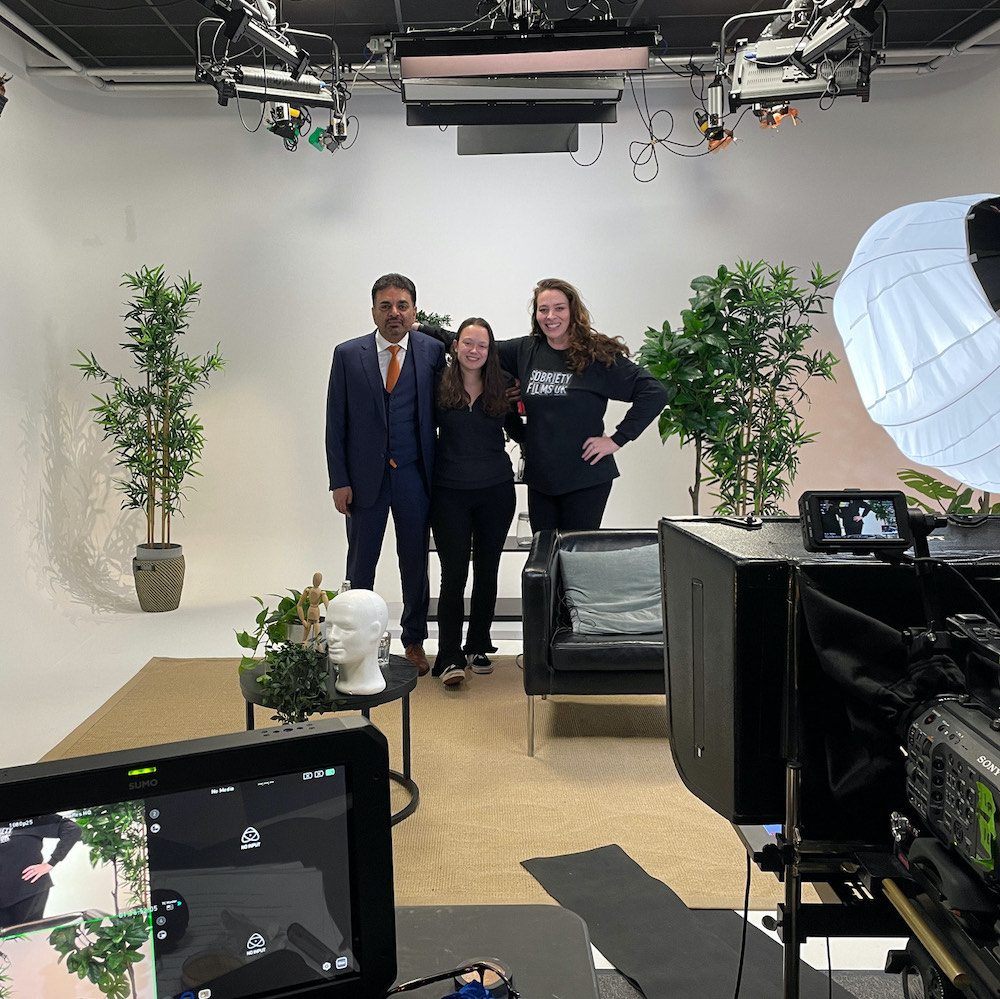 It's tough being a leader. Everyone looks to you for answers when challenges arise but when business becomes challenging, who can the leader turn to?
Maddie Kitchen FRSA (pictured above, top right) is a director and the founder of Sobriety Films UK. The business is so called because of Maddie's own lived experience. She became alcohol dependent as a way of dealing with her own depression and anxiety.
'Making films is very therapeutic for me. It's the most wonderful feeling when you see it up there on the big screen, you feel validated in a way that you wouldn't normally in society. It helps to destigmatise and give people hope that recovery can be achieved," said Maddie.
The social enterprise makes films, runs filmmaking workshops and holds screenings of films with Q&A's to raise awareness, break down stigma and encourage understanding of those that need healing from addiction, mental ill health and trauma.
Maddie has made films for the mental health charity Rethink and for national addiction charity Turning Point, as well as being a judge at the Dublin Independent Film Festival and Athens Short Film Festival.
Sobriety Films faced a classic challenge for social enterprises; having built a decent foundation from initial startup in 2019, Maddie now needed to figure out a way for the business to grow.
Maddie needed to grow the capacity of Sobriety Films to handle the potential work she was faced with. This came to a crux in August 2022, when, in the middle of a job for a national charity, she found the volume of work overwhelming and contacted our former Head of Mentoring Alex Allison.
"We're in the middle of a big job and I just said, Alex help! I need help. I am completely swamped, I don't know what to do," said Maddie.
At that time a producer that Maddie had worked with had been forced to take compassionate leave. This was someone she had consulted with when making decisions and Maddie felt less confident without her backing. Maddie was matched with mentor Karen Lynch.
A fresh pair of eyes on the business meant that Karen identified that Maddie had been taking on too much of the wrong kind of work.
"One of the things she pointed out was that I was doing too much work on social impact that isn't paid and I do that as a means of promotion and making contacts, and she said to me, you've got to believe that you're worth it, you have to believe in the product.
"It's very difficult running a social enterprise and I do passionately believe in what we do, but to hear her say that –  that what we do is very important – was really validating and positive. You need Experts to guide you, to show you the way," said Maddie.
Karen also advised that Maddie did not need a board at this stage and it was better to focus her energies on the type of work she took on.
As a result, Maddie resolved to do things differently in 2023. She has managed to grow her staff and is only taking on work that brings in income and keeps the business sustainable. How does she think the mentoring from Karen helped her?
"It was transformational. Because I've been doing it on my own thinking: am I doing this right? I had some instincts about the way to go with our strategy but she gave me the encouragement and confidence to think they were right.
"I was able to evaluate where and what we are and how to move forward. And, make a profit with our different revenue streams. I know that I've got to do things very differently and that's directly from Karen's advice," said Maddie.
Could you do with a different perspective on your business? Apply to meet a mentor here.