INSIGHT
Apple is embracing 'tech for good' for women
The tech giant is addressing the lack of gender diversity in the industry with the Apple Entrepreneur Camp. Paulina Olsson of Peppy Pals told us what the experience was like.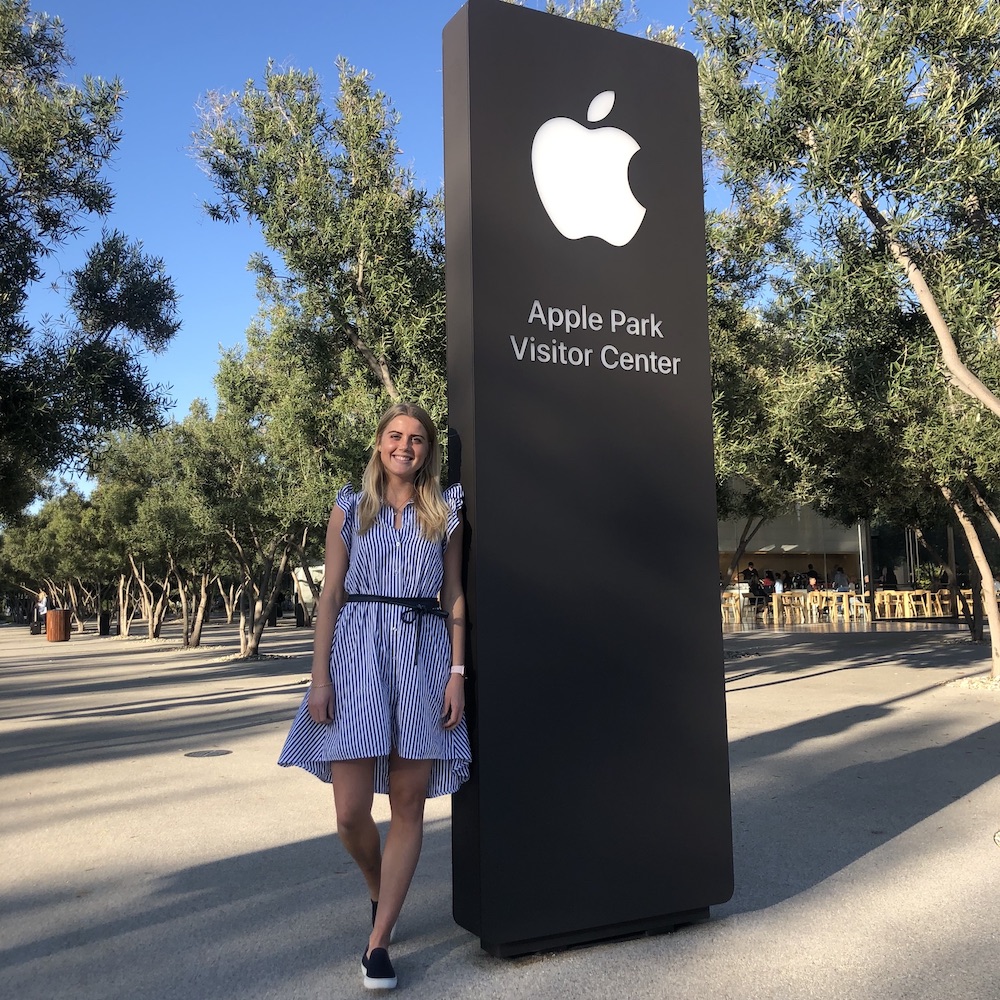 An accurate percentage for the number of women working as software developers is hard to come by. Some surveys report as low as 10%; others around the 30% mark. But one thing's for sure – they remain in the minority.
Paulina Olsson of Peppy Pals has recently returned from something called Apple Entrepreneur Camp.
(As an aside, the percentage of women working for Apple is 33%, although the new number of young women being hired by the tech giant is rising.)
Paulina had heard about the Apple Entrepreneur Camp at a meet up in Silicon Valley.
"I was inspired by the level of qualitative, hands-on guidance other female founders had received at the bootcamp while working on their apps that can positively impact people," Paulina told us.
The Entrepreneur Camp is part of Apple's drive for equality in technology and offers development support for the apps that female entrepreneurs have produced.
Paulina's app, Peppy Pals, offers games and stories for kids aged 2-6 that teach social and emotional skills, such as self-esteem and kindness.
She applied and, following an interview, was invited to take part in the two week Apple Entrepreneur Camp at Apple's HQ, which looks like a spaceship has just landed.
"It was a really cool and unique experience. Everything just feels and breathes Apple. The campus also had lot of green, outdoor areas surrounding it.
"If you wanted a sip of fresh air, you had outdoor sports facilities, ponds and even apple trees on your afternoon stroll – everything inside the campus," said Paulina.
"It was also so fascinating to see how Apple's philosophy of 'surprise and delight' is evident in all parts of its organisation; from product and people to architecture and environment."
What it was like
Paulina wanted to attend the Camp to explore the opportunities that adding a virtual reality (or augmented reality) dimension to Peppy's Pals could offer.
In the first week her app was scrutinised and suggestions were made by the Apple tech gurus. The weekend was spent reflecting on ideas and further coding. In the second week further development took place.
Paulina and her colleague travelled from Stockholm, Sweden to California, USA, to attend the Camp. So was it worth it?
"The program is offered completely free, which is incredible considering the rigorous support and knowledge you gain from senior people within Apple," said Paulina.
"We paid for travelling and accommodation ourselves; but rather than a cost, we decided to view it as an investment, which it truly is, and something I'm already seeing the return on."
And aside from the technical help and a unique experience, there was another aspect to the camp that Paulina enjoyed.
"It was also very inspiring to be surrounded by other female developers and entrepreneurs that are working on really cool and impactful apps.
"We might be a minority in the industry, but you don't have to be a majority to change the world."