INSIGHT
Environmentally friendly speakers
Need a keynote speaker who can move your audience on the topics of sustainability and the environment? Here are five speakers coming at the subjects from very different angles.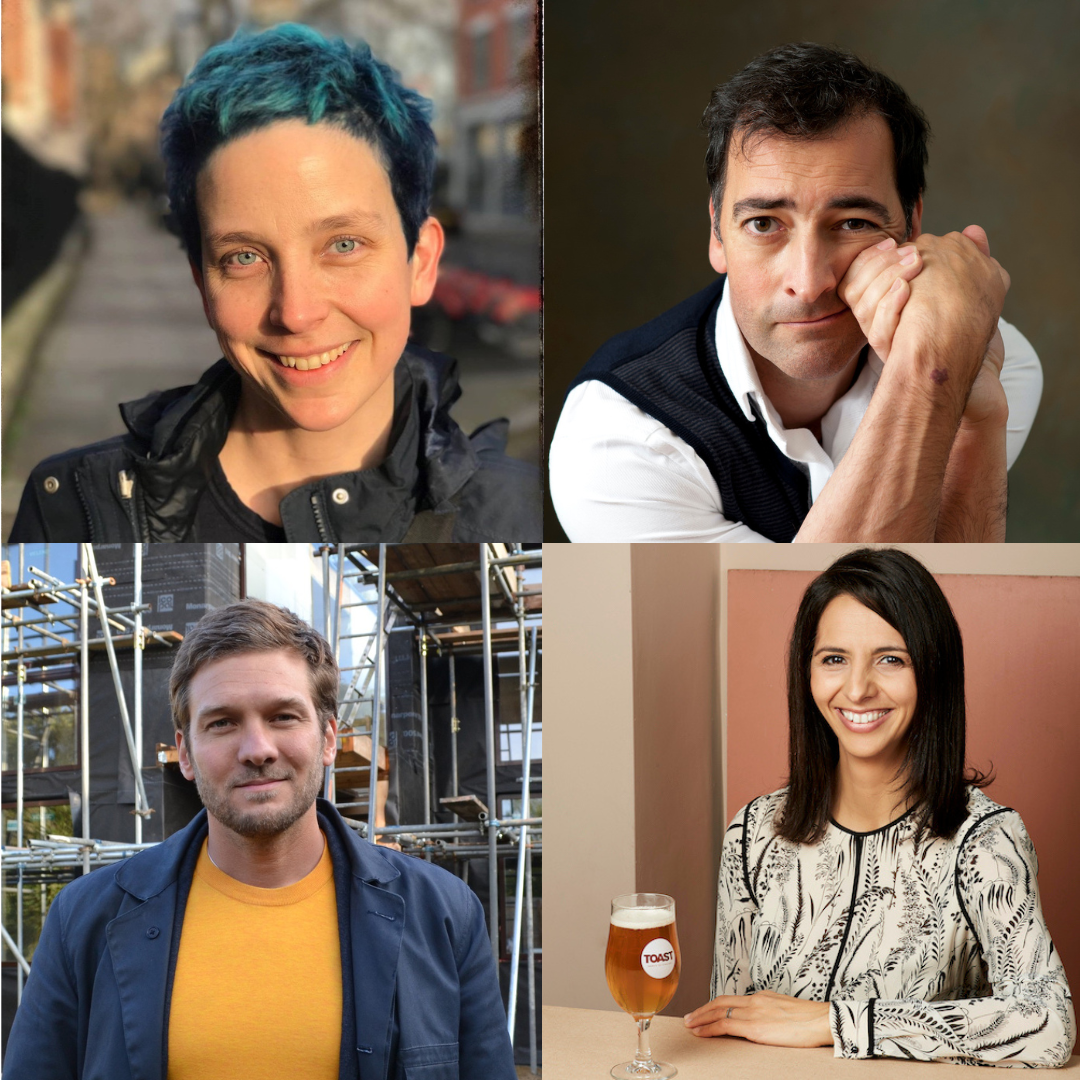 By now everyone knows that if the ice caps melt, the seas will rise – which could mean catastrophe for low lying countries. Dr Tamsin Edwards is a reader in climate change at Kings College, London and has been studying the ice caps of Antarctica and Greenland. The  Intergovernmental Panel on Climate Change (IPCC) publish reports that inform the COP conferences and Tamsin was one of the authors contributing to the 2021 report. If you're interested in knowing the state of play with the ice caps – and whether we can reverse the melt – Tamsin has the answers.
Charlie is familiar for fronting TV programmes that showcase beautiful homes that evoke envy. Just consider the names of the programmes as evidence: Building The Dream, Homes By The Sea and Homes By The Med. But he's also an environmentally friendly architect currently working on several sustainable housing projects in London, Wiltshire, and the Cotswolds, where he now lives with his wife and two children. Can changing our homes help tackle climate change? Let Charlie tell your audience how. Get a taste of him here.
As the former CEO of a bottled water company that donated all the profits to Water Aid, the charity that provides clean water and decent sanitation in countries that lack it, Karen wrestled with making sustainability profitable for a decade. This meant changing the bottles themselves to be more environmentally friendly at one point – and, for a good chunk of their customers, doing away with them completely. You'll be swept along by Karen's energy and positivity as she demonstrates how business can be climate friendly and profitable.
"Hang on," you might think. "Alistair McGowan? That impressionist who used to be on the telly a lot doing impressions of David Beckham and Tony Blair?" Yep, the very same. He is widely regarded as one of the finest comedian-impressionists in the U.K. and is much in demand as moderator and host for corporate events and awards evenings. But also: a keen environmentalist who has campaigned on behalf of national cycle network Sustrans, The Woodland Trust, Trees for Cities and Recycle Now. He is an Ambassador for WWF-UK, and is proud to declare that he has never owned a car.
"Having a conversation over a beer was a very different way – and a fun way – of tackling the problem of food waste. Lots of policy measures have been about asking people to dispose of food in their kitchen caddies or recycle and compost at home and I don't think it worked. It really needed something to get people excited and that is where good brands can achieve change," said Louisa recently. She is the co-founder of Toast Ale, which uses surplus bread to make beer and has worked on climate change mitigation for 15 years, including as a consultant with Carbon Trust. Louisa loves to speak about carbon footprint/measurement/net zero and food waste/circular economy, in the context of entrepreneurship and/or beer!