INSIGHT
Everything you ever wanted to know about investors – part 1
What are they looking for, what will make them commit and where do you find them? Julia Groves and Alex van Someren are two successful entrepreneurs who are now successful investors. We asked them for answers.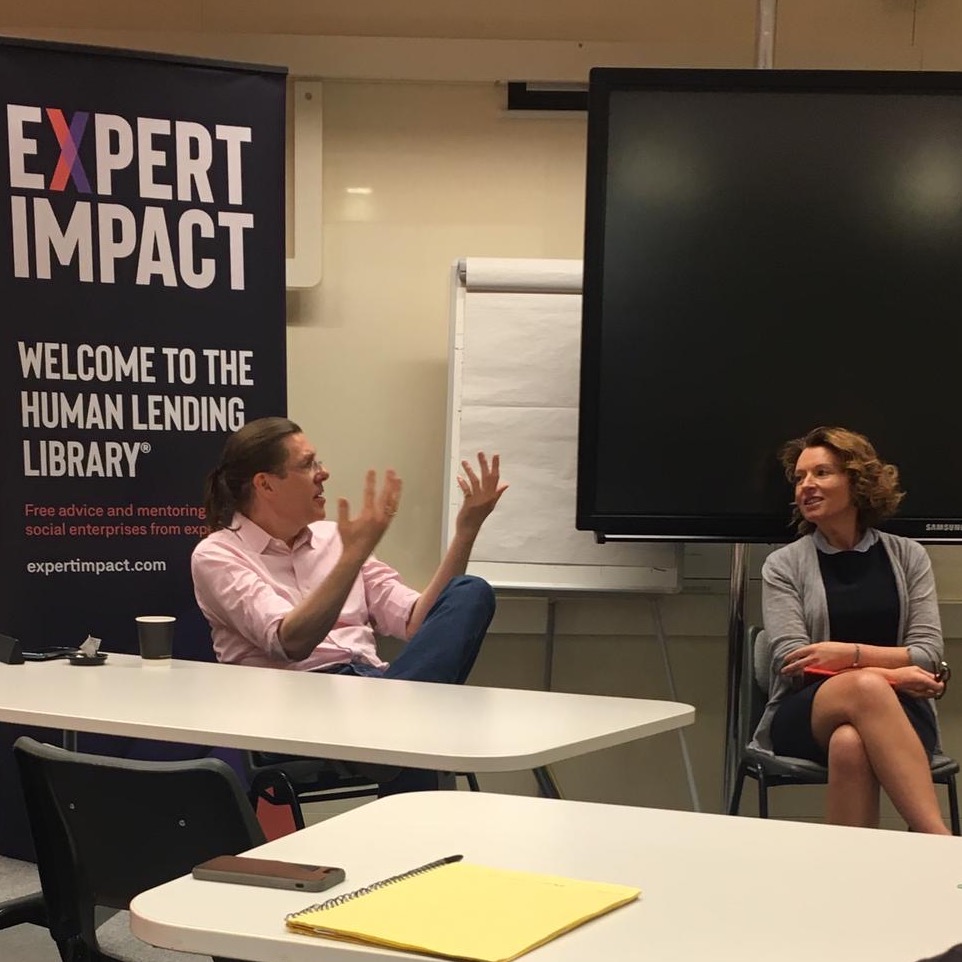 As part of our continuing commitment to supporting social entrepreneurs, we held an 'Investment Masterclass' recently, in which two of our Experts gave us the lowdown on the investment game. Julia Groves and Alex van Someren told us what they knew.
The event was made possible with the support of players of the People's Postcode Lottery.
Finding an investor is a numbers game
"I invest in less than one in a hundred companies that I see, therefore if you give me any excuse to not be interested then it's over; I'm moving on," Alex told us.
"But if you look at it from the other end of the lens then all you have to do is see a hundred investors and you'll be fine!"
"We see 150 approaches a month. We evaluate five or six, and we normally invest in two. Horrible numbers I know," said Julia.
At this point, one of the audience pointed out that rejection didn't mean the business wasn't worth investing in, that it could just be down to the preferences of that investor. Alex agreed.
"There could just as easily be someone else who really loves it and wants to do it, is having a better day or even just likes your face. You just have to see a lot of people. Ultimately there probably will be somebody who bites," he conceded.
What will make an investor invest?
"The quality of the team, the quality of the team and the quality of the team," said Alex, emphasising with brio.
"It's always a team. I never invest in solo entrepreneurs. You have to have a team. The reason you have to have a team is 
(A) there's only one of you and you might be crazy, 
(B) it's too hard; you need more than one person to do everything, 
(C) there are different functional roles and different people are good at different things.
"You don't have to have all your ducks in a row but you do have to have the self-awareness to say 'I'm quite good at the sales, but we'll need a finance person' or lay it out and describe the team that you're building.
"That's really what we want to invest in. We want to invest in a team because a team are the people who get stuff done," said Alex.
For the team at Downing (where she works), Julia explained it is the scale of opportunity that is attractive.
"They do want to believe that there's a really interesting addressable market there. Nearly all the businesses we invest in are 'post revenue' i.e. you have sold some stuff. We want to see proof that there's a market appetite for the product.
"After the quality of the team, the most important thing about it is the size of the market opportunity that you're selling. That's what can get investors excited – how big could it be if it all goes well?"
"I would be interested in strong product USPs or barriers to entry, so something which I think that you've got which nobody else has or can emulate," Julia added.
Know your competition (and know your product)
Get ready for a zinger of a story from Julia:
"One of my favourite investment committees was a guy pitching a pelvic floor exerciser. Everybody in the room was male. It looked like a kind of weird mix between some fallopian tubes and those crocodile clip things.
"He said it was the lead in the market and I asked, well, what about Elvie? 
"What's Elvie?" he asked
"It's the Apple of pelvic floor operators," I said.
"This is available online," he said.
"Well the Elvie is available in John Lewis," I replied. 
"This has got great social media reach," he said.
"I was thinking I can't turn on Facebook without seeing a pelvic floor operator because I'm 49.
"He still kept going and so I asked: if I put that in my vagina will it interfere with my Mirena Coil? At which point he stopped pitching."
Where can you find investors?
"The British Business Bank because they've done quite a lot of work around early stage businesses," said Julia.
"There's also lots of league tables of who's the most active investor in different areas. 
"If I was crowdfunding I would make sure I find a site where a similar company had raised in a similar sector."
"I'd ask lots of other entrepreneurs," said Alex.
"What you want is people that other people like and respect – get good references from other entrepreneurs.
"It's really important to do your homework to avoid wasting time. Don't approach venture capitalists who don't invest at your stage or in your sector, 
"It's super important to do the research then you're not wasting your own time, but you're also not waiting other people's time and you're focused."
Liked this article? There's more: Everything You Ever Wanted to Know About Investors Part 2
Julia Groves and Alex van Someren are available as mentors through the Human Lending Library. 
Or sign up to our mailing list to get invited to events like this.