INSIGHT
How collaboration can increase your social impact
Pamela Bell's fashion activist social enterprise Prinkshop raises funds for good causes. But when she collaborated with globally recognised brands, the social impact rocketed.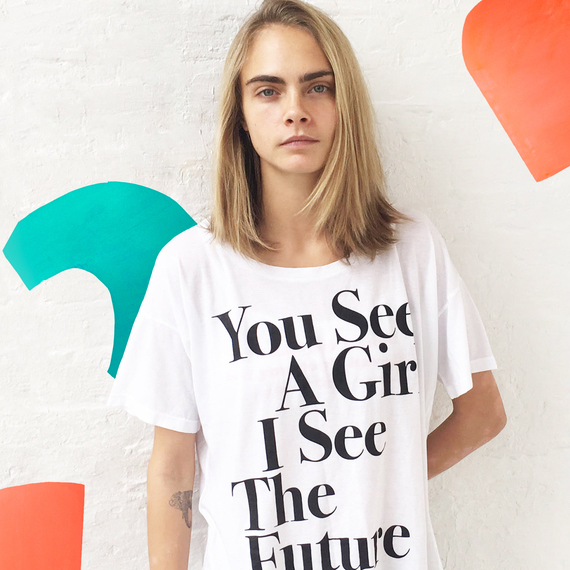 Last week the New York branch of the Human Lending Library at the Centre for Social Innovation NY, in partnership with Founder Institute, presented a webinar with powerhouse entrepreneur Pamela Bell, co-founder of global iconic brands Kate Spade, Jack Spade and founder of social enterprise Prinkshop. Pamela also happens to be one of our mentors.
How did you transition into social enterprise with Prinkshop, 15 years after co-founding global brands Kate Spade & Jack Spade?
We started Kate Spade in 1993, built it up and then sold 56% majority of our shares halfway through our time there, though we continued to manage the company. During that time I went to a Women in the World luncheon, met with some of the founders, and they were talking about creating products in communities where people didn't have any work. 
What particularly interested me was manufacturing, and, through a commercial venture, bringing to market handmade products that gave work to women in war torn Bosnia. 
I took on the project under the Kate Spade brand, to create products around the knitting skills that were indigenous to these groups of women who had no income.
We designed around their capabilities; they were making knitted blankets that didn't really have a commercial value outside of trading in their community. So, we created knit hats that had graphics on them that were so much fun. 
No one really in the corporate structure liked the idea of this, they thought doing good was going to cost money, not earn money. So, I would walk down the hall or take a meeting for this project, and they would say oh it's "Pamela's charity project".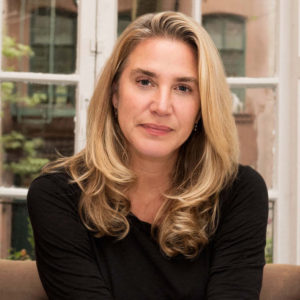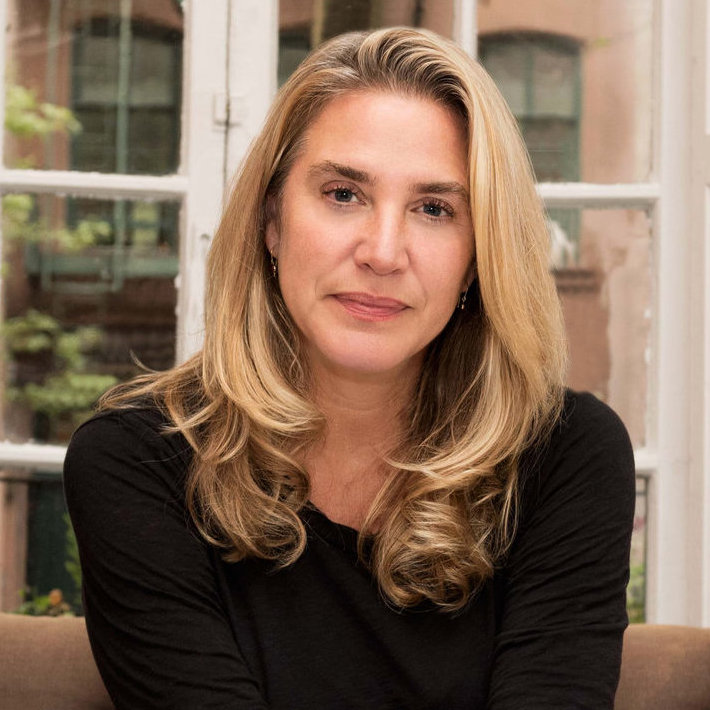 Photo: Pamela Bell
I really wanted to prove that doing good could be good for everyone. I think I even paid for samples on my own because everyone was rolling their eyes. But we did it and it was a big success! We didn't buy enough for the first season. And it transformed the lives of these women. I'm just talking about a thousand hats that made a big difference. 
After we sold (Kate Spade), I decided to work with nonprofits. I took on three or four and started the Bowery Arts Project. I was trying to get some of these groups to make their own products and sell them instead of asking for money all the time – applying for grants, sending out flyers and having galas etc. 
I was saying to them "make your own products, you have a great brand, and you can sell them and earn profits". And I realised it just didn't work, the mindset and training wasn't there to be a 'product person', inventory management etc. So, I said to them, ok I'll do it for you and that's how Prinkshop was born.
The fundamental core of the business is designing a message – whether a graphic word or image – and we find a use for it on an item, like shirts/ sweatshirts, totes, mugs, notebooks,
The factory I produce with was created to employ adults with autism, as up to 95% of adults with autism are unemployed or underemployed.
This factory is spectacular; they do embroidery, they do print work, and 73% of their employees are adults with autism. My goal is to increase work with them and introduce them to many other partners.
So who have you worked with?
One of our first big partnerships was with the National Institute of Reproductive Health (NIRH), and they fight at the policy level to protect Roe v. Wade, the landmark decision of the U.S. Supreme Court that ruled the Constitution of the United States protects a pregnant woman's liberty to choose to have an abortion without excessive government restriction.
The idea with Prinkshop is to wear what you care about. So for example, you walk by someone wearing one of our 1973 shirts and ask what it means, to then spark a dialogue around the iconic landmark decision of Roe v. Wade. That became so popular, and part of the funds went back to NIRH. 
A friend introduced me to the United Nations Girl Up campaign and they had Cara Delevingne as a celebrity who wanted to support the work. We ran through many different variations of "You see a girl, I see the future" and landed collaboratively on that language. 
After about a year we sold a lot of shirts, and Cara would wear the shirt, she was in Vogue or Elle with the girls that the UN foundation supports in Africa. I also took it to J Crew, and they were really excited about it, and I brought an additional suite of other designs. 
All of the proceeds went to the UN Girl Up Campaign from that season which was great. It was much more money than I could have raised on my own. J Crew had perhaps around 12,000 stores and so much infrastructure in place that could really push out the message and the product sold really well. It was an excellent collaboration. 
I think that's the magic, if you can get a brand, a nonprofit and the product and also if you can get a celebrity into that it really helps. 
Why are these collaborations so important to your business model as well as social impact?
I think with any kind of partnership, we are stronger together than alone. Collaboration is very important. When we had the business with Kate Spade, there were four of us co-founders, and we had a partnership, we were completely intertwined and, in a sense, it was a family. And that was really fun, and there was a strength in numbers. 
So, when I started with Prinkshop, I didn't have that magical partnership of someone that wanted to join with me. So, with Prinkshop the collaboration is very important to me to be working for a common goal with others. I don't march alone; I like to march together. 
Would you like Pamela Bell as your mentor? Apply to the Human Lending Library now.