INSIGHT
How to find a great speaker for your event
Not sure where to start? Let us help. Read our tips on how to find the person to enthral your audience.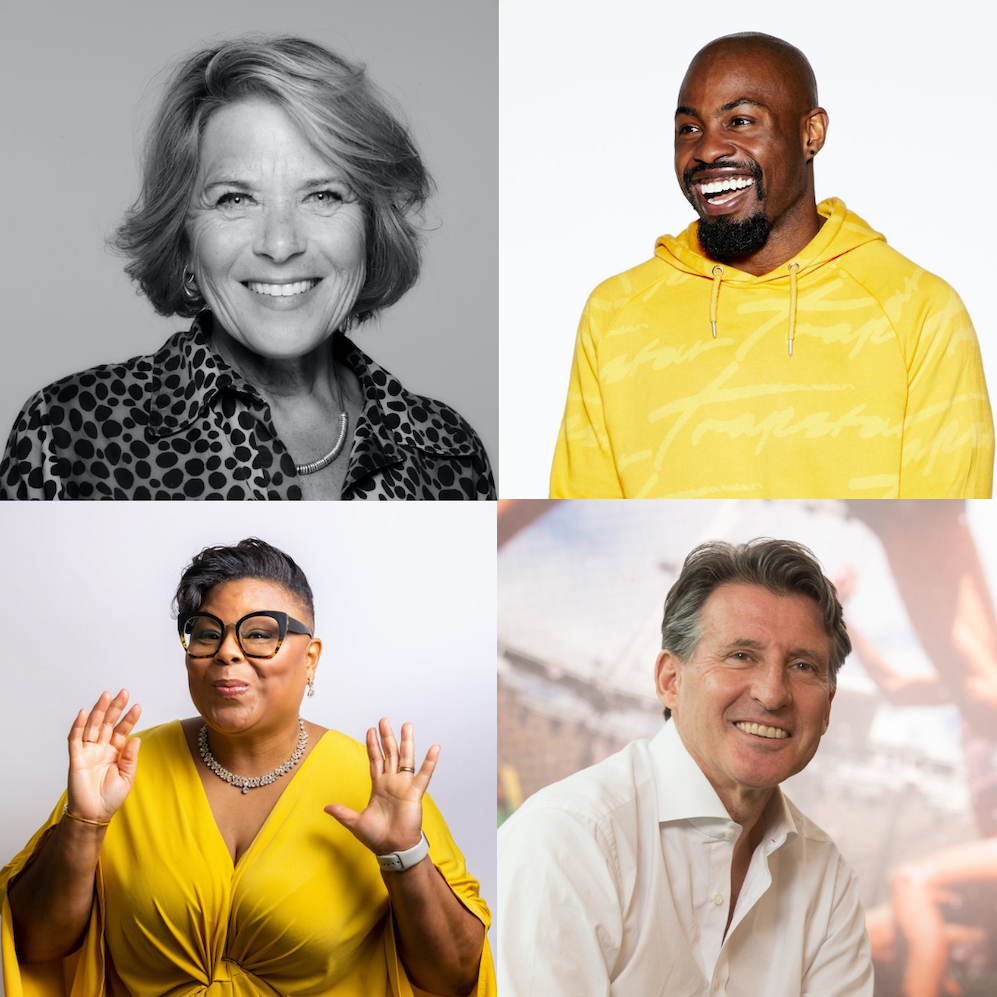 Consider your audience
Who's coming to your event? Don't forget to take the audience profile into consideration.
For example: a younger, male heavy sales audience may respond very differently to a far more senior mixed management audience. Do they know each other or are they meeting for the first time? Are they internal or external? Which speakers have worked well in the past and which haven't?
Many staff expect their employers to offer continuing professional development (CPD) these days. We recently had an enquiry from a company looking for a speaker to motivate their senior leadership team. We have several people well placed to speak on leadership – check out these profiles for David McQueen, first lady of TV Lorraine Heggessey and Lord Sebastian Coe for starters.
Forward thinking companies are also looking to explore the very nature of work these days – former Twitter and Google employee Bruce Daisley has been producing podcasts on the subject for the last five years. Other speakers, such as The Futurenauts, examine what human work will look like once the robots take over.
2. Be open to different speaker suggestions.
You might have looked at our website, used the filters to narrow down your field or even chucked a keyword into the search box. But one thing we can't control is the availability of that person on a specific date.
Luckily, with twenty years of talent management under her belt, our Head of Speakers Venita Di Domenico has an extensive book of contacts so can always offer alternatives. There are lots of great speakers out there and if we featured them all on our website, you'd run out of patience scrolling.
We love to help clients with recommendations and one of the great things about technology is that you can check them out online once we've sent you some names. Just about everyone has an example of their talent on YouTube these days.
Remember too that, although big names are a draw for an audience, an unfamiliar name may be far more pertinent to the session in question. Industry experience and coalface insights should be a key determining factor in who you choose. Someone from a different sector to yours may offer insights just as relevant – leadership challenges and hard won CEO experience are valuable regardless of sector.
Lastly, don't be afraid to use a speaker out of context. Paul Sinha is known widely for his comedy … but did you know that he is also a fully qualified GP? He has spoken seriously and eloquently about his experiences with Parkinson's – and client feedback was nothing but positive. There are many speakers who may have hidden talents or sides that you may not be aware of, which is just one more reason to use the knowledge of our booker.
3. Consider different formats.
Does it need to be a keynote speech? A 'fireside chat' gives you a degree of control, letting you steer the direction the dialogue takes. Could a panel discussion more effectively open up debate by offering up different experiences and opinions? Would a workshop benefit a smaller team who would benefit from something interactive? A panel of three speakers may cost the same as a single speaker, so don't discount trying something new based on budget alone – it's always wise to ask.
4. What's the occasion?
Is your event the end of year celebration rewarding staff for another year of hard work where they want to let their hair down and have some laughs? Laughter is a great social lubricant and many of our comedians make for exceptional hosts. We've seen the profile of several comics rise this year; Darren Harriott has regularly been on television hosting the debrief show 'Love Island: After Sun', Desiree Burch stole the show from the host on Amazon Prime's 'Backstage with Katherine Ryan and Zoe Lyons could be found hosting new BBC quiz show 'Lightning'.
For topical dates, why not take the non-linear approach? You might not immediately think of a comedian for Black History Month for example, but Athena Kugblenu, Kwame Asante and Njambi McGrath all talk about their personal experiences of race and identity with humour and insight, without trivialising the subject matter. Alternatively, Jake and Hannah Graff can offer a very different take on International Women's Day talking about their experiences with gender and identity.
To tie in with big sporting events, think not just of athletes but also others who have triumphed over adversity – those people who have used determination, endurance and sheer will to overcome challenges. Chris Moon administered first aid on himself when he stepped on a land mine, losing an arm, a leg, and nearly his life in the process. He was told he'd never walk again; now he runs marathons.
5. Call us and chat it through
If you're still a bit stuck after reading through all the above, contact us. We'll listen to what you need and send you some brilliant suggestions.