INSIGHT
Taking the leap into leadership
Gabriela Matouskova could see potential in the organisation she was volunteering with. After meeting with a mentor, she's now the CEO, leading a rapidly growing social enterprise.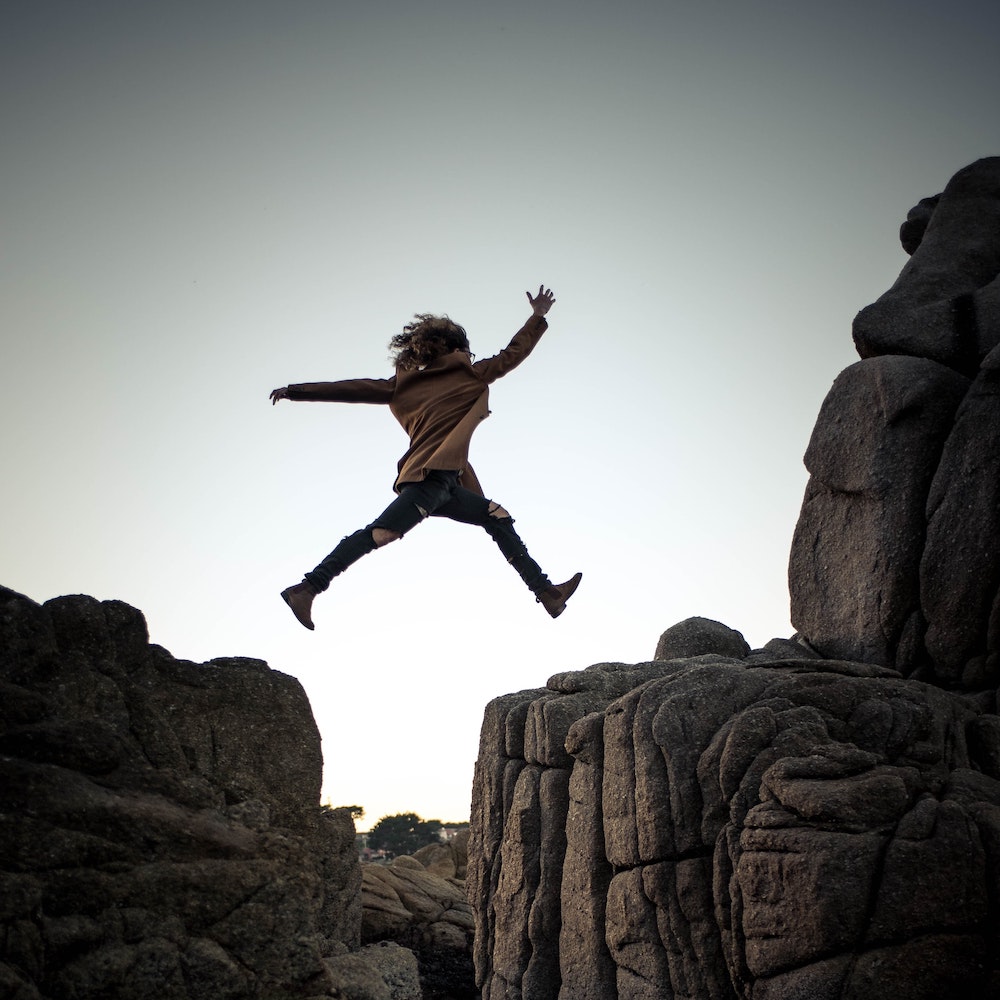 In the summer of 2019, Gabriela Matouskova had a big decision to make. Alongside her regular job, she had been volunteering with the social enterprise Hope For The Community (H4C), which offers health and wellbeing services.
Gabriela was working as a Business Development Manager for Coventry University Social Enterprise (CUSE) at the time, an incubator for new social enterprises. It offers business support, connections and workspace to those with ideas.
As part of her role, Gabriela had supported H4C in negotiations to secure its intellectual property. As this took more than a year, she became familiar with every aspect of how H4C worked. Before long she was also managing the delivery of their flagship Hope Programme, which helps some of the 15 million people in the UK with long term health conditions to flourish both in their personal and work lives.
H4C had been started by Coventry University professor Andy Turner and four volunteers – but by 2019 it was being run by Andy and Gabriela, assisted by contractors. Turnover was in excess of £100,000, with the majority being earned income for services provided.
Gabriela could see potential; programmes were working and she was passionate about getting more people to use them to help manage their health and wellbeing. But she was unsure about strategy and needed someone to talk to about it. Gabriela was wondering if it could be a full time job for her, but had some concerns.
"I had never run a business before. I had met loads of social entrepreneurs in my job and I knew the theories … I think there was an element of having the confidence to do it as well," said Gabriela.
She applied to the Human Lending Library for a mentoring session with Karen Lynch, who had run water social enterprise Belu for a decade. Karen took in the business case, saw the growth potential and considered Gabriela's position.
"Karen, she's quite straight to the point. She said: 'Well, what's stopping you? Why don't you do it now?' To give this a go felt risky and sometimes you just need someone who pushes you or someone who says 'Yeah, just give it a go'. After that conversation with Karen, it didn't take long before I handed in my notice (with CUSE)," said Gabriela.
"It's the role model element isn't it? You just think: well, she's done it. She said it could work. I think she was my last bit of reassurance. What she's achieved, it gives you that sort of motivation that you could do it too, that it's possible."
Gabriela took the leap, initially into the position of Deputy CEO at the beginning of 2020 and then as CEO in September 2020. Her hunch that growth was possible proved right.
Whereas previously H4C would win contracts "here and there" as Gabriela puts it, now they have "large scale and long-term" projects in place, a new digital offer and expected revenue of £500,000. Clients include Macmillan Cancer Support, Carers Trust and the NHS and a programme that had operated successfully in Torbay and Devon is now being rolled out across the whole of the South West. And Gabriela has stayed in touch with Karen.
"I did contact Karen just to have a catch up. It's nice that link is there and it's not anything regular but she always says something that makes me think. I sort of feel a bit held accountable by her!" said Gabriela.
Do you feel like you need a mentor? There are more than 70 to choose from in the Human Lending Library. Take a look here. 
Photo by Sammie Chaffin on Unsplash