INSIGHT
International Women's Day: The Magnificent Seven
International Women's Day gives us the perfect excuse to introduce our magnificent seven: women who are working to make the world a better place for everyone. They include a climate scientist, a racial justice expert and equality activists.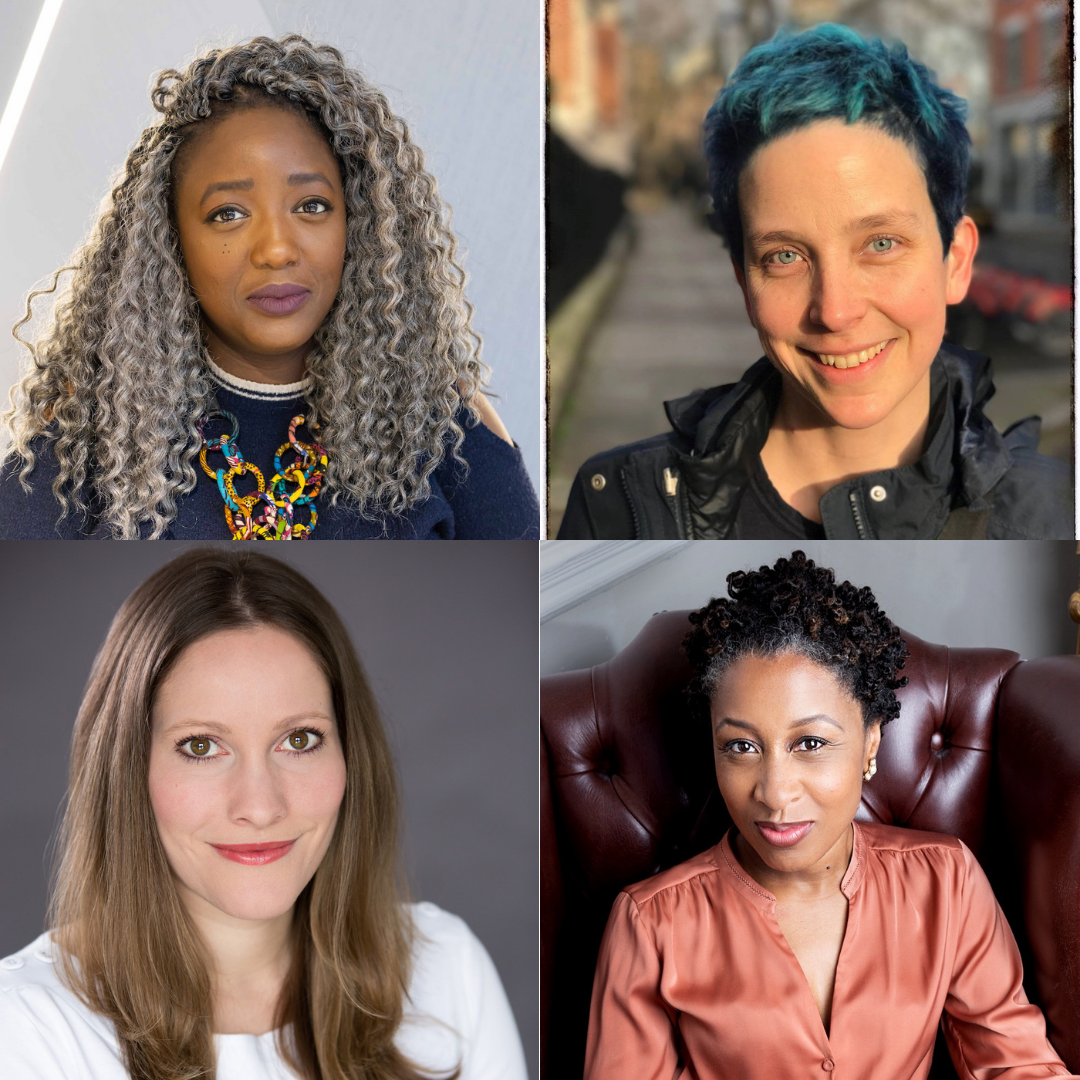 Anne Marie Imafidon
Dr Anne-Marie Imafidon is co-founder of the award-winning social enterprise, Stemettes, an award-winning social enterprise working to inspire and support young women and non-binary people in Science, Technology, Engineering and Maths (STEM) careers She was voted the most influential woman in tech in the UK of 2020 by Computer Weekly and featured among the top 10 BAME leaders in tech by The Financial Times. Anne-Marie is also currently appearing as the Arithmetician on Countdown, the world's longest running gameshow.
She is regularly asked to speak at events on topics such as why tech needs diversity, A.I. & the future of work, and what corporate social responsibility and philanthropy looks like in the 21st century
Tamsin Edwards
Tamsin Edwards is a climate scientist specialising in quantifying the uncertainties of climate model predictions, particularly for the Antarctic and Greenland ice sheet contributions to sea-level rise.
She regularly advises the UK Government on sea-level rise, climate science and science communication, and provides expert comment to international media and business. You can find her tweeting here. 
Francesca Martinez
Francesca is a comedian, writer, actress and speaker who has toured the globe with her award-winning stand-up shows. She established herself in comedy from 2011 onwards, when she toured her award-winning show What The **** Is Normal?! around the world, clocking up 140 dates. Francesca has cerebral palsy but much prefers the word 'wobbly'. She has an Honorary Doctorate from the Open University "for making Britain a more compassionate and fairer society", and a second honorary doctorate from Bradford University "for her contributions to equality, inclusive thought and social commentary".
Nicola Rollock
Professor Nicola Rollock is an academic, consultant and public speaker specialising in racial justice in education and the workplace. She is probably best known for her research on Black female professors and the related exhibition Phenomenal Women: portraits of UK Black female professors which went on display at London's Southbank Centre during October and November 2020.
She is a Senior Adviser on Race & Higher Education to the VC at the University of Cambridge, a member of the Wellcome Trust's Anti-racism Expert Group and the British Science Association's Equality, Diversity & Inclusion Advisory Group.
Laura Bates
Laura Bates is a best-selling author, keynote speaker and founder of the Everyday Sexism Project, an ever-increasing collection of over 100,000 testimonies of gender inequality. It exists to catalogue instances of sexism experienced on a day to day basis, proving to the world that sexism does exist, it is faced by women everyday and is a valid problem that needs discussing.
Laura's campaigning alongside other activists has received huge praise and success: including persuading Facebook to change its policies on rape and domestic abuse content, putting sexual consent and healthy relationships on the school curriculum and  improving the way in which the British Transport Police respond to incidents of sexual violence.
Anna Fielding
Anna is an expert in leadership for systems change, who combines cutting-edge analysis of the flaws in our economic system with a deep understanding of human potential. From 2015 to 2020, she was CEO at the Finance Innovation Lab, a pioneering charity building a financial system that serves people and planet. Anna now works with several ambitious organisations that want to transform our world for good. She is Chair at the Economic Change Unit, a non-profit catalysing the shift to a more resilient, secure and just economy; a Trustee of the New Economics Foundation and an Associate of the Institute for Social Banking
Catherine Mayer
Catherine Mayer is a bestselling author, journalist and activist. She is the co-founder (with Sandi Toksvig) and President of the Women's Equality Party and co-founder of Primadonna, the festival celebrating brilliant writing, music and ideas and giving prominence to women. She was the lead candidate for the Women's Equality Party in London in the 2019 European elections.
All of these women are available to speak at your next event. For more information click here.