INSIGHT
Meet the Expert: Sandy Lindsay MBE
Our Expert reveals the values that have led to her success, advice about hiring and firing, and the social causes she is passionate about.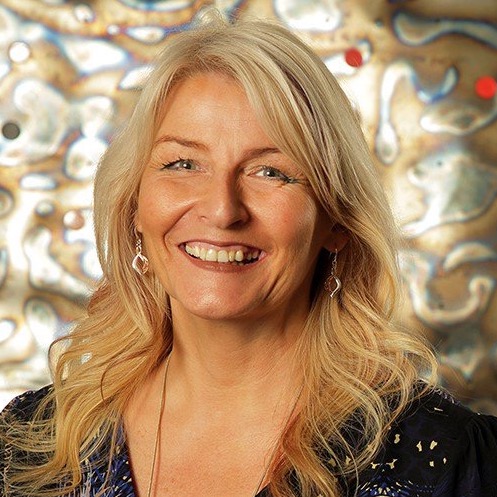 How did you become successful?
Sticking to the values  of my business Tangerine, which are: do great work, treat people properly. And by people, I mean everybody, starting with the people that you work with, your clients, your suppliers. Treat people properly, with honesty, courtesy and respect and the money will follow.
That's always been my belief and so far, nearly 20 years later, we are about 70 people in business and we work with some of the world's leading brands and we make money so it's all good.
What do you think is your greatest achievement in business?
I'm incredibly proud of The Juice Academy.
It's a not-for-profit digital marketing apprenticeship programme and we train young people, not just for Tangerine obviously, but for other businesses as well like Pets at Home and Social Chain. All sorts of different businesses very small businesses very large businesses.
We find the businesses, we vet them. Then we find the young people and vet them, then put them together and we do all the training, which is delivered by Tangerine's practicing specialist, which means that people know it's a hundred percent current.
It's something I'm very proud of because I've seen kids come through the academy wide-eyed and a bit scared, and then seven years later they're one of my management team and training others in the academy. There's never been a more important time than now to create jobs for young people.
What is the one essential business lesson every entrepreneur should know?
Surround yourself with good people – you can't fail. Always buy the most expensive people you can afford because they will always be worth it. If you're choosing between two people and one is £30K and one is £40K, there's a reason for that and the one who's £40K will pay will pay you back much quicker and much more roundly.
When we were a young business, we used to really try and hold on to people, work with them, and and what we learned over the years is if people aren't right for you, you're not right for them either so it is actually better to act quickly on those things.
We have an informal rule which is: if for three senior management meetings consecutively you're still talking about the same person, then you really need to do something about it.
Often the problem with trying to keep people in the business if they're not right for you and you're not right for them is what it looks like to everybody else. We've all had experiences where we've been working alongside somebody that we just don't think is right for the business or not pulling their weight and it is demotivating for everybody else as well.
Which social causes are you passionate about and why?
I grew up on a very bad council estate and I went to a very bad school, but I had amazing parents and the more I see of life the more I think that having great parents gives you a solid core of confidence in yourself and a belief and values and I had that.
So all through the tough times in my life I've been strong and I think I'm very lucky. I could have been a very different story.
Where you live and which school you go to dictate which opportunities you will get in your life. So I do spend a lot of my time trying to stop that happening.
If you'd like some mentoring from Sandy or any of our other Experts, click here. You can watch a longer version of this interview on our Instagram page.