INSIGHT
Meet the speakers who are changing the world
How do you use business for good? Watch three of our speakers describe how their businesses tackle homelessness, food waste and building communities.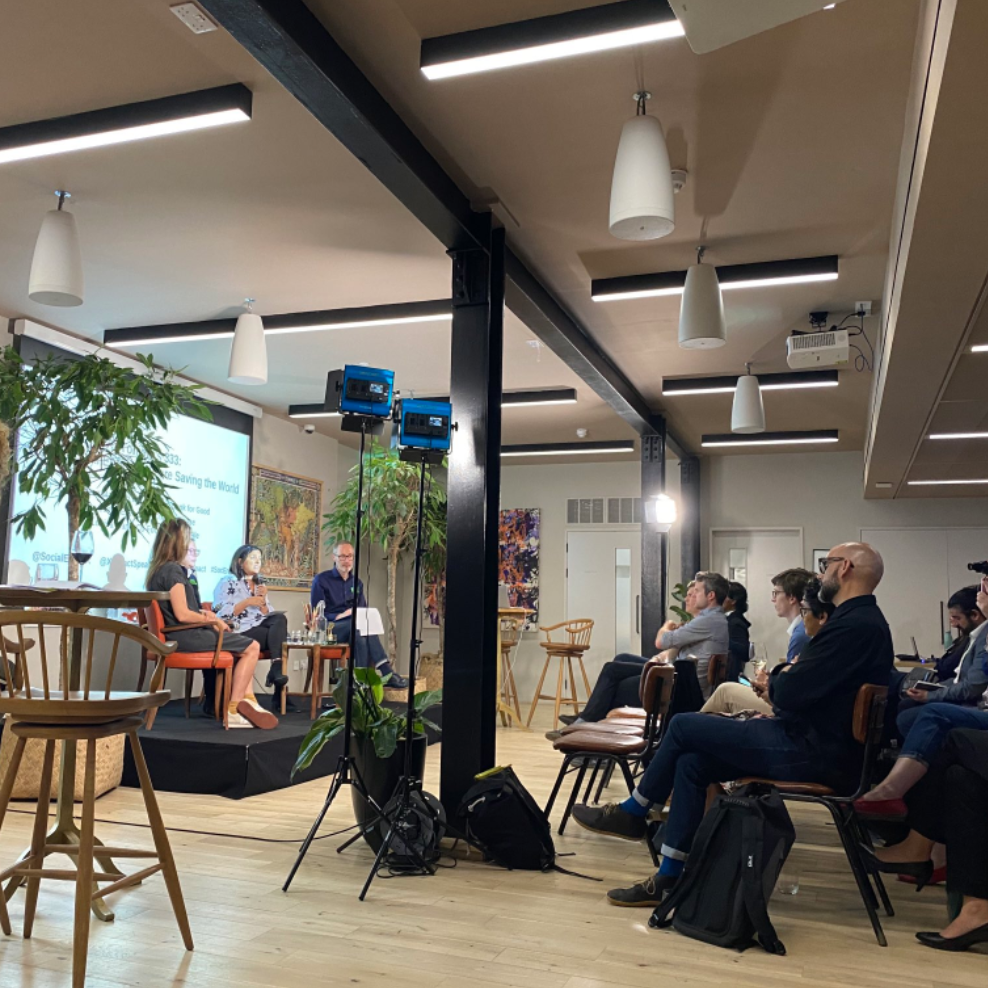 There are around 100,000 businesses in the UK that are social enterprises – businesses selling a service or product as a way to tackle a social or environmental problem. Many social entrepreneurs (as they are known) are on the books of Expert Impact Speakers and we brought three of them together to tell an audience in central London why they do it.
Cemal Ezel is the founder of Change Please, a coffee company employing formerly homeless people as baristas. Cemal sees his business as a way to redirect money that is being spent anyway towards a good cause. He told The Conduit audience about a competitive tender they had put to a US airline which, like all good propositions, sounds hard to resist. Watch him explain it below.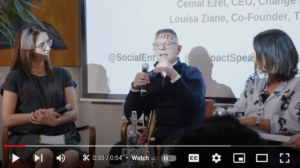 Change Please trains people experiencing homelessness as baristas, gives them a job paying a living wage and provide them with additional support such as therapy and help with housing. 
Cook For Good is a social enterprise that offers food-based team building events for businesses and uses the profits to fund community projects. It's the third social enterprise for founder Karen Mattison who has been through the process of building two businesses previously. She has also previously worked in a charity but was frustrated by applying for grants to fit someone else's criteria. Watch Karen explain why trading for a good cause is her preferred way to make impact below.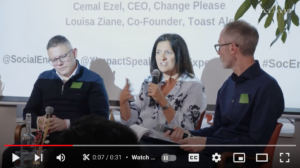 Louisa Ziane, co-founder of Toast Ale, is adamant that good brands can play a part in tackling the environmental crisis we find ourselves in. For her, the feelgood aspect of having a beer acted as a means to connect people with the issue her company is addressing. She also feels she needs to be in the business community (rather than the charity sector) to really influence change. Watch Louisa explain how below: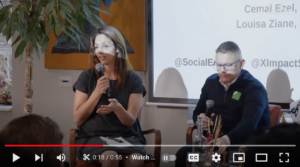 To book any of the speakers above for your next event, fill in the form here.