INSIGHT
Safe and secure: therapy business protects through the pandemic
The drive to keep therapy clients safe – in more ways than one – moved Rosie Axon to seek advice for her social enterprise during the first lockdown. The changes she made as a result provided resilience through the next two.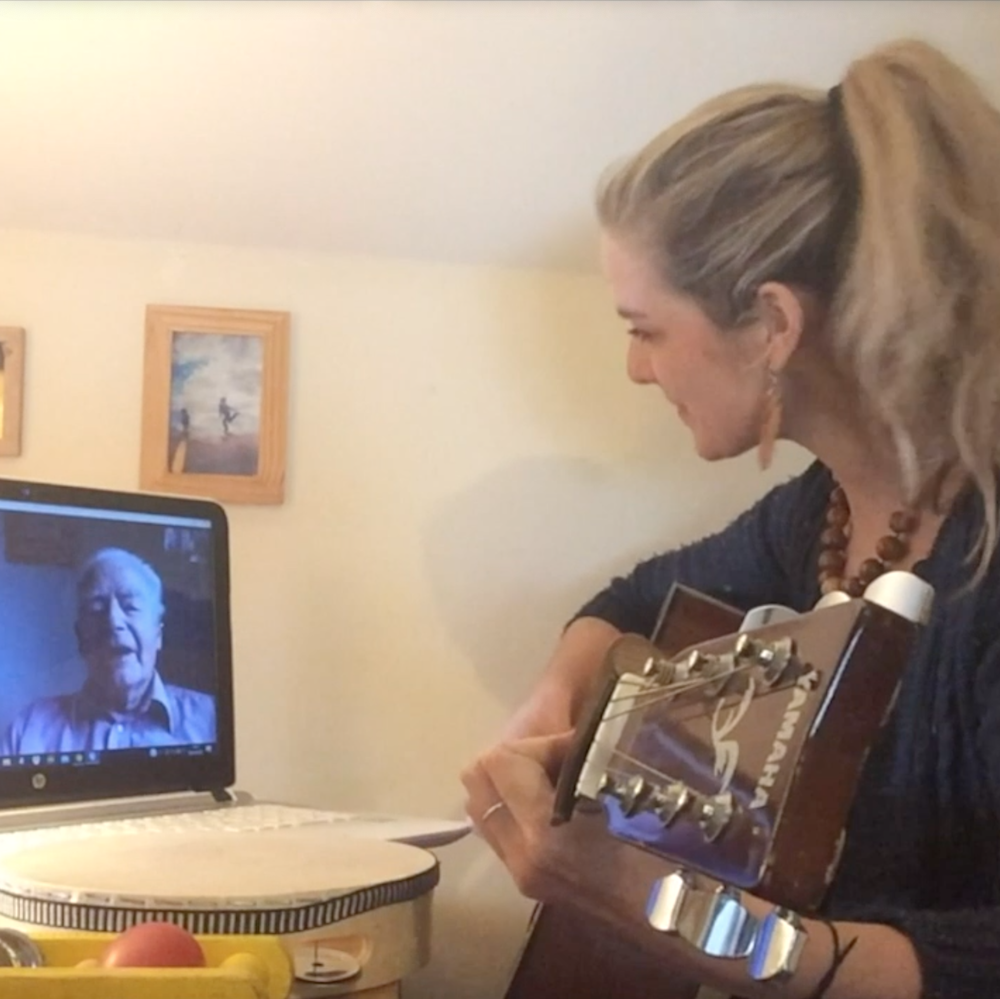 We were all caught off guard in 2020 when the coronavirus pandemic hit. One week it was a virus that seemed a long way away in China; the next running totals of infection rates and death tolls became a staple of news updates. By March, any business that relied on contact between people was suddenly left contemplating their business model.
Concerned for the people that relied on them, Rosie Axon, Director of Chiltern Music Therapy, had moved to adapt their services by embracing technology. As 85% of Chiltern's revenue came through contracts with schools, care homes and hospitals, it was vital to get the digital offer right to remain a sustainable social enterprise. 
Deciding she could do with some advice, she applied to Expert Impact and was matched with Bill Mew, one of four crisis management Experts recruited in the face of the pandemic. Bill encouraged her to visualise what Chiltern would look like if things were running really well. 
"In any small organisation like ours I think there is a tendency that you keep solving problems as they crop up without thinking about the wider picture and what might be causing those problems," said Rosie. 
Bill spotted an aspect of the move to digital that required some attention. Because Rosie's therapists were now all working virtually, the question of how they edited and stored sensitive personal data and how they used GDPR advice needed consideration. 
"The phrase he used was that 'we needed a long term cultural adoption' and that the training of staff was just as important as the policies and processes that might need to be put in place. So we moved our thinking to 'how do we embed this in the organisation and what needed to happen'?" explained Rosie.
Chiltern applied for some funding from the Rothschild Foundation to help fund a role that would focus on cyber security and data protection, eventually being awarded £25,000. 
"Because of the advice Bill gave us we then knew what the need was to take to a funder … whereas before we wouldn't have had enough insight in this particular area to know what we needed," said Rosie. 
As a result of the conversation she had with Bill in August 2020 and the actions the organisation took, Rosie feels that Chiltern was in a much better position to operate during the subsequent lockdowns of November 2020 and the much longer period at the beginning of 2021. And ultimately, this has led to them being able to create greater social impact.
"The ability to be really confident that we're offering safe and secure online sessions has enabled us to reach people – not only geographically – whom we hadn't been able to previously, but also some of the most socially isolated and vulnerable people in our communities. There are now many more of our clients who, due to the pandemic, are in much worse situations than they were a year ago. We've been able to carry on providing support to them," said Rosie.
Building resilience in the face of the unexpected leaves Chiltern Music Therapy in good shape as they celebrate a decade in business this year.  Being able to provide secure digital services also meant their turnover increased by 15%.
"Because people haven't had to travel, referrals have actually increased. We still saw growth despite thinking we were not going to see any – it was a very welcome end to the year," said Rosie.
If you'd like to borrow one of our mentors for some business advice, start here. It's completely free.