INSIGHT
The Wonky way to grow a social enterprise
How do you make the leap from startup to scale up? Ashley Cavers from The Wonky Food Company tells us how they tackled the challenge all young companies face as they grow.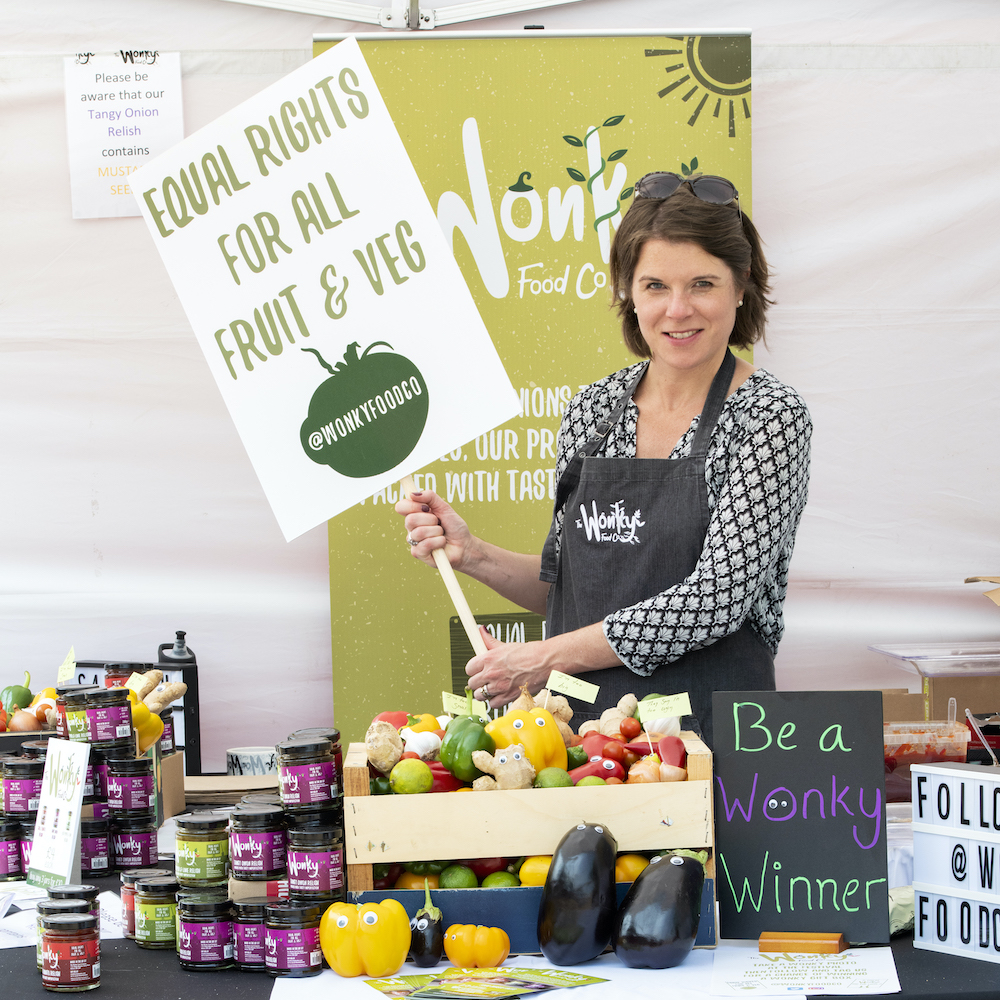 Ashley Cavers (pictured above) from The Wonky Food Company was weighing up several ways to grow the business after three years of trading that had seen them successfully win contracts to supply some Co-op stores and online via Ocado, as well as a local network of delicatessens and independent stores in Oxfordshire. The company takes food waste from farmers, distributors and wholesalers and turns it into delicious relishes.
"You're a tiny little business and you know you need to be bigger but you don't have the human resource or the money or the time necessarily to invest, so how do you navigate that leap from startup to scale up?" said Ashley.
Enter Diana Hunter, someone who knows the food retail sector inside out. She spent 14 years as the Head of Format Development with Sainsbury's before moving to Waitrose for several years, where she was instrumental in the rollout of Little Waitrose, the chain's local convenience stores. We paired Ashley with Diana for mentoring. 
Diana advised Ashley to focus on building on what they had achieved – to walk the aisles with store managers to cement existing relationships, check their point of sale positioning on the shelves and to offer tasting sessions.
"She was quite clear – and she was very right – in saying that we needed to focus on executing our operational plans before we got too carried away with seeking investment," said Ashley.
"As a company – and I can directly link this to Diana's advice – we have professionalized ourselves, we've grown up. So we're now having regular strategy meetings, we're very clearly setting ourselves targets and goals, and delegating tasks in a way that we didn't before."
Ashley had several ideas for new products but Diana's enthusiasm for the potential of one of them convinced her to push forward with development. But more broadly it was Diana's positive feedback on the brand and the success the team have had in securing listings with two major retailers that helped them take themselves more seriously to push onto the next stage of growth.
"If somebody like Diana is going to give up time to talk to us and actually think what we're doing is great, then we must be onto something. So let's really rise to the occasion here, make sure that we make the most of this opportunity," said Ashley, explaining her reaction to the mentoring session. 
"Understanding that we have created something really special here that has legs, where there are opportunities, that's when you get the real fire in your belly and you start to actually get stuff done. And certainly having that conversation with Diana helped me to sort of light that fire a bit and find that extra motivation," said Ashley.
They now have their first national listing with the Co-op, something that will only bolster their ability to have a positive environmental impact by processing more food waste into something that will actually get eaten.
"We're not a relish business. We are a food surplus business trying to tackle food waste. Where we identify sources of food waste, we will then make products to be able to use that," said Ashley. 
We have lots of Experts who love helping social enterprises achieve their aims. Would you like to speak to a mentor about your business? Here's how it works.