INSIGHT
How does it feel to appear on Dragons' Den?
Rene Perkins of CityMaaS, who appeared on the show during the most recent run, reveals the truth about appearing on the perennial television favourite.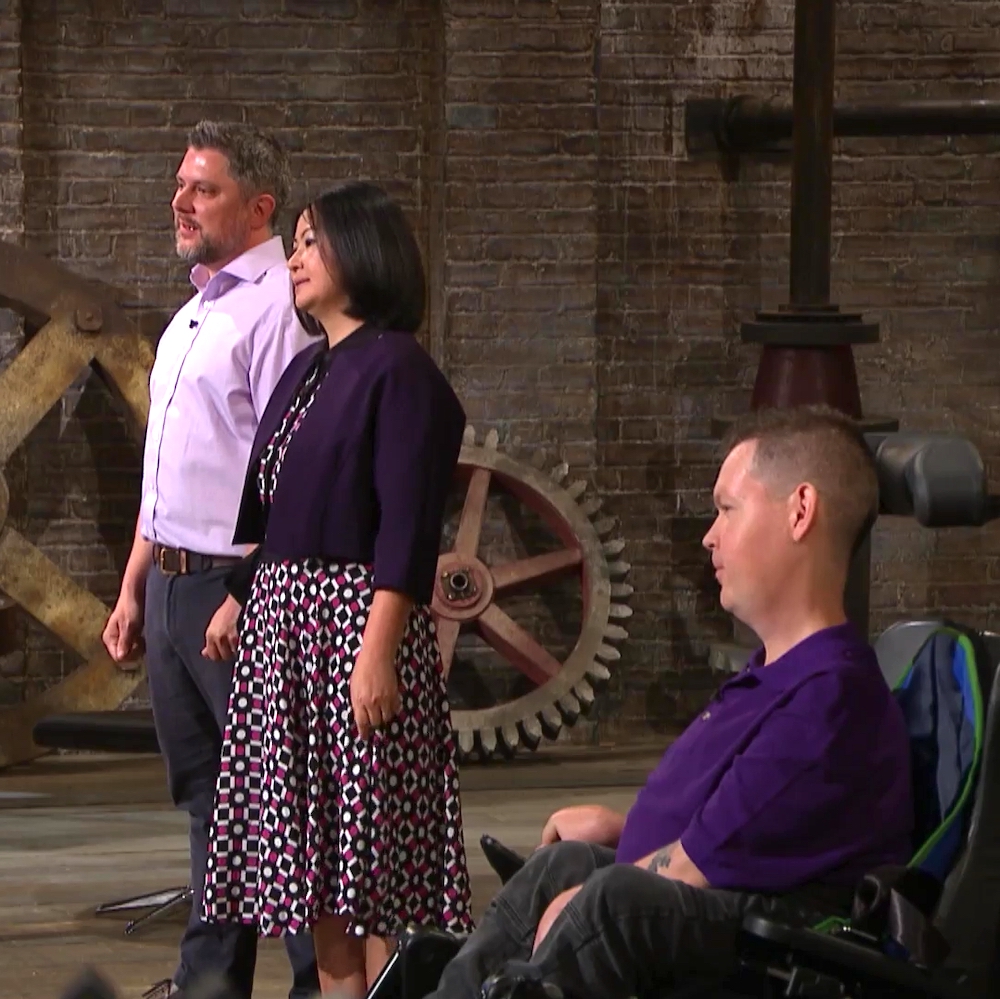 Familiar to millions of people, Dragons' Den – where entrepreneurs pitch their business idea to investors – has proved an enduring TV hit, having first been broadcast on British television in 2005. In truth it is even older than that, having first appeared on screens in Japan in 2001. As many as 30 countries around the world have their own version of it (in America it is known as 'Shark Tank' for example).
For entrepreneurs looking to grow their business it offers an irresistible opportunity: investment and the chance to work with famous and successful business partners who can bring their knowledge and insight to their enterprise. 
As it is watched by millions, the icing on the cake is publicity, but it's a double edged sword – the interrogation that is key to the show's success means that entrepreneurs who have got their figures wrong, offer wildly inflated valuations of their companies or have their genius inventions exposed as a damp squib are remembered as much as those who are successful. So what is it like to appear on Dragon's Den?
"We were so confident going in with this pitch that we were going to come out with at least one or two, if not five dragons, on board but with all of these things, it came tumbling down quite fast," Rene Perkins, co-founder of disability accessibility platform CityMaaS, said.
Rene had been approached by show researchers to suggest they apply in April 2021. Securing their spot on the show required a lot of extra work on top of the day-to-day of running their business from Rene and her partner Andy. 
They had to film their pitch and submit it, fill in a lot of paperwork and respond to many phone calls checking facts, all without any guarantee that they would be invited to film. But things happened quickly; by June they were on set. Filming started at 6am with several rehearsals before the Dragons appeared. But not everything went to plan.
CityMaaS works to make both the online and physical world more accessible and offers three products that help unlock the £274bn spending power of disabled consumers in the UK (it is $8tn globally).
The CityMaaS team wanted to focus on Assist Me, which allows website users to alter the content, style and navigation of a website so that it becomes more legible to them (for example those who are dyslexic or visually impaired). The Dragons Den production team's preference was for them to talk up Mobility Map, an online map of millions of venues that gives details of how accessible they are to wheelchair users.
The situation was made worse when they arrived on set to find the assistant producer (AP) that knew most about them was not on set that day due to Covid. A much less knowledgeable AP did not have the pre-recorded video they used to demonstrate how the Assist Me product worked.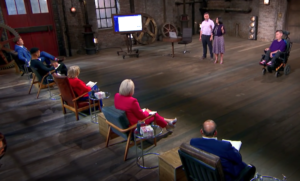 In the finished show, which was broadcast in April this year, the CityMaaS team are in front of the dragons for seven minutes; in reality their interrogation took two hours. Rene reveals that a lot is left out in the edit. Peter Jones, who has a history of investing in tech businesses, was initially excited about their prospect. In the version that was broadcast, he is the first to say he thought it wasn't an investment opportunity. 
"It was a little bit frustrating but we wouldn't have missed the opportunity. It's hard work at the beginning, and we can take feedback so we thought we could find a middle ground between it being good TV and actually showing the business proposition and the pitch. But they (the production company) lean towards one side, ensuring it is good TV first," said Rene.
And as for the double edged sword of publicity? Despite not persuading any dragons to invest, the exposure proved priceless. In the three months since the show was broadcast, Rene has received enquiries from investors, a vice president at computer software company Oracle got in touch to ask how he could help, and there were also many enquiries from disabled people wanting to pay for the products they had seen on screen.
"I just felt really, really touched. And just very well supported. I just got goosebumps whenever we had this kind of feedback and when we had people coming to us to say 'we are interested in working with you guys' as well as: 'what else do you have'? It was immense." said Rene. 
She has a verbal agreement of £150,000 investment as a result of the show, and interest from one of the biggest credit rating agencies in their products to aid their internal diversity and inclusion drive. The company has over 5000 employees, which is one indication of the social impact that can be achieved with the exposure the show offers.
"We couldn't have asked for anything more really," said Rene.
Investment, customers, support. Braving the public interrogation of your business of Dragons Den may not be for the faint hearted, but the potential advantages could outweigh the risk.
Rene Perkins used Expert Impact to meet Tom Adeyoola for some mentoring. If you would like some support with your social enterprise, start here.