INSIGHT
Our speakers featured in Exhibition News
Two of our speakers have been featured in Exhibition News this month. Jordan Schwarzenberger reveals the marketing secrets behind YouTube sensations The Sidemen and Karen Lynch issues a rallying cry to the events industry.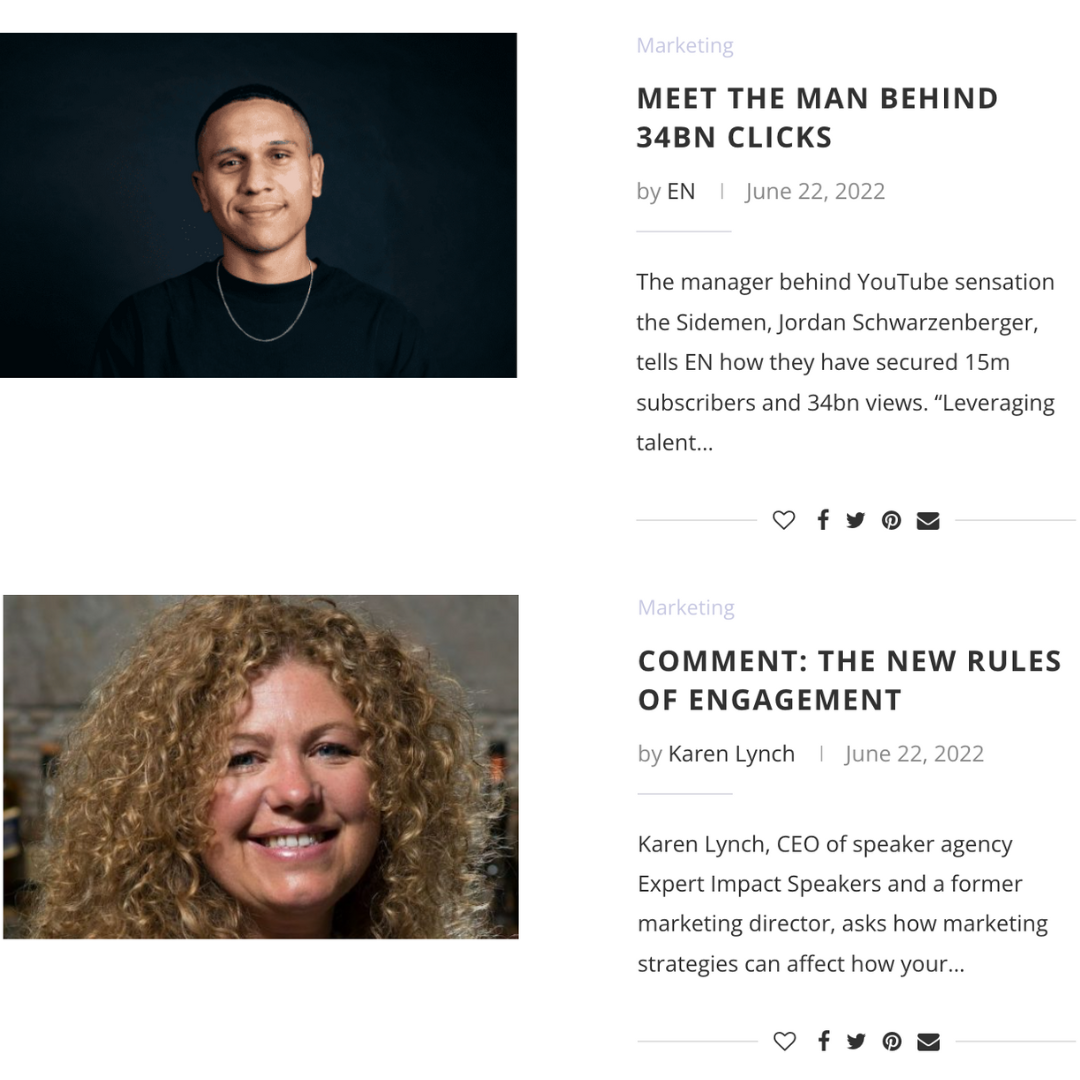 Two of our speakers have been featured by events industry leading title Exhibition News this month.
In 'Meet the Man behind 34bn clicks', Jordan Schwarzenberger reveals the secrets behind the success of The Sidemen, the YouTube superstars that he manages.
Essentially a dream team of YouTube vloggers who had their own significant audiences before they joined forces, The Sideman are seven guys that have a lot of fun, teasing each other and taking on challenges that are clickbait gold.
As their manager, Jordan had some surprises up his sleeve when he talked to Exhibition News. For a digital native like him, he revealed one form of more traditional marketing that gives them serious impact.
He also pulls back the curtain to reveal the serious amount of marketing and production crew needed to ensure The Sidemen keep getting clicks. To book Jordan for your next event, click here.
---
In an op-ed piece, Karen Lynch issues a rallying cry to an events industry whose audience has been changed by the pandemic.
"Impressing audiences now is about considering the personal outcomes they expect, to commit to taking them on a journey (whether that's a day or an hour), and engaging them into action," she writes.
For a populace now fully comfortable with the option of working from home, Karen argues that the events industry will need to up its game.
"I firmly believe other life priorities have made our audiences choose to physically attend less events and expecting better content when they do. So it's time to really apply some strong marketing thinking to our content development and our briefings," writes Karen.
Helpfully, she also includes a four point framework to help guide events professionals when they are planning their next event. To read it, click here.
To enquire about either of these speakers or to get suggestions for more, click here.