INSIGHT
New year, new start … new job?
A new year is often a time when people want a fresh start. We talked to CEO Melvyn Morrison about the reasons why he set up recruitment agency BME Promise and why he's been busy ever since.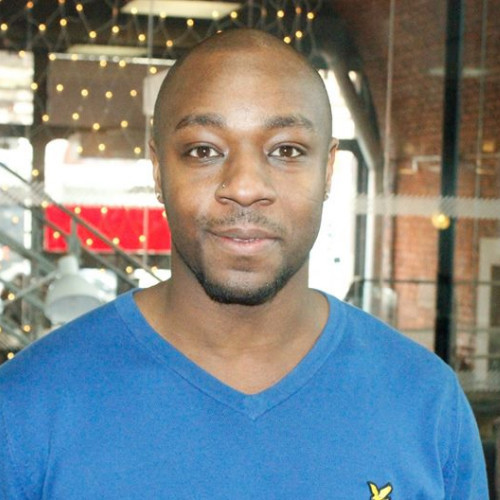 Like a lot of social entrepreneurs, Melvyn Morrison started his business because he saw something that was wrong and wanted to change it. 
Whilst working for a recruitment agency he saw that a lot of candidates who are people of colour were consistently not getting roles, despite having the right skillset on their CVs. The problem was not with the clients; the recruitment company was not putting forward certain candidates to be considered.
"​​It was the hierarchy within the recruitment team that I was working for. They felt more comfortable with people that looked like the client, 'felt' like the client rather than giving other people a chance who didn't quite fit the profile of looking like the client," said Melvyn.
Feeling like he couldn't change things there, Melvyn saw an opportunity and went it alone, establishing BME Promise in 2018, a recruitment agency focused on increasing the number of black and minority ethnic individuals working within the public, private and third sector.
BME Promise now deals with a wide spectrum of clients and roles, from street maintenance teams for the local council to director level roles for law companies. The thing that unites all of those recruiting is a renewed focus on being more representative of the communities within which they work. 
"A big trigger was the Black Lives Matter movement where directors and business owners started looking around the office and thinking 'can we do a little bit more here?'" said Melvyn.
"The work picked up over the first Covid lockdown. Just after that we were getting a lot of calls from people telling us they were thinking about diversity more and asking to work with us. We wondered if that was something that was going to die down in time or a box ticking exercise but it has continued and hopefully it will continue to grow."
Melvyn is expecting a busy period over the next couple of months. As well as an increased interest in diversity, job candidates have let him know that changing working conditions due to the Covid-19 pandemic have caused them to consider their work life balance. 
"When lockdown hit people were reflecting on what they were doing with their lives. A lot of people were considering career change and there were a lot of online courses they could do, thinking how they could side step or join a different sector," said Melvyn. 
"There's been a lot of reflection, of people realising they weren't 100% happy. They've had a breather, a chance to reflect and think they want to pursue something they enjoy, be that self employment or working from home for less pay."
With both career changers and companies looking to broaden their diversity, employers will need to be patient. 
"It's been a cycle of the same names being churned in the system. But if you're looking for diversity, new people to come through, you have to embrace they do need a little time to embed," said Melvyn.
"People of colour, BAME individuals, it's on the top of the agenda for many companies and that's why a company like ours is being used. It's increasing awareness. That's why companies should use us. If it doesn't change it is going to stay the same and companies are looking round the office now thinking 'I can do a bit more' and many are."
Melvyn Morrison met Alex Mollart for mentoring through Expert Impact. If you'd like some help with your business from a mentor, start here