INSIGHT
The Human Lending Library goes global with the British Council
Earlier this year we opened our first branch outside the UK, in New York City. Now, in partnership with global social enterprise supporters the British Council, we're pairing mentors with mentees in nine new countries.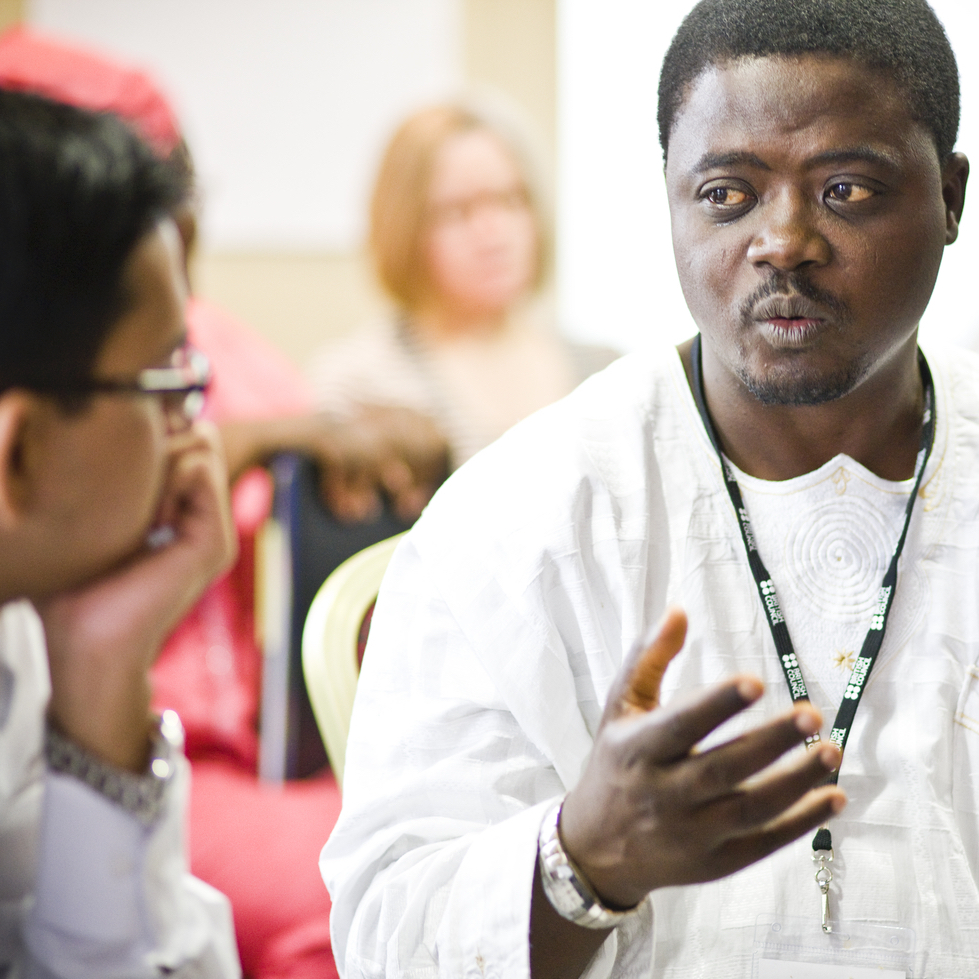 Today we are delighted to announce a new partnership with the British Council which will open up the Human Lending Library to social enterprises in nine new countries.
The countries included in this partnership are Sri Lanka, Bangladesh, Jamaica, Ethiopia, Morocco, Egypt, Brazil, South Africa and the Philippines.
Social entrepreneurs in those countries looking for business advice will be matched with mentors from a group made up of commercial business people and social entrepreneurs, all successful and well established in their respective fields.
This is a unique opportunity to connect leaders across borders. In the six years that the Human Lending Library has been operating in the UK, we have found that, in sharing knowledge, both mentees and mentors benefit from exploring alternative views on strategy and discussing differing business practices.
Our hope is that by adding in the factor of pairing people from different countries, exploring contrasting cultural ways of working will bring new thinking to shared challenges. We further hope the connections formed will see a network of social entrepreneurs influencing the future of business globally.
Ultimately our aim is to seed Human Lending Libraries in these nine countries, attracting local successful business people and social entrepreneurs to work together, sharing knowledge in their region.
Since 2008 the British Council has promoted the development of social enterprise and inclusive economies as a means of addressing entrenched social and environmental problems and delivering positive change to our communities and societies.
Bringing together UK and global experience, the British Council works with local and international partners in more than 30 countries to:
provide social entrepreneurs with access to training, mentoring and funding opportunities
promote social enterprise education in schools and universities and collaborate on new models of social innovation
convene policy dialogues and conduct research to share knowledge and best practice in creating an enabling environment and more targeted support for social enterprise 
provide expertise to help channel social impact investment more effectively towards addressing social and environmental challenges 
This systemic approach is designed to support the emergence of a more inclusive and impact-led global economy that works in favour of the Sustainable Development Goals and help foster a more sustainable, inclusive and prosperous future and builds collaboration, opportunities and trust between the UK and other countries.
As a result of this work the British Council has a large network of in country partners who focused on supporting and growing social enterprise.
The Human Lending Library is a free service connecting ambitious social entrepreneurs to an exclusive network of successful founders and CEOs, who are all available to borrow as mentors, to help them address the biggest obstacles that stand between them and growth – and increased impact.
The British Council will request that their global partners in each of the chosen countries refer three great social enterprises who they think would benefit from meeting an expert mentor. The organisations will be beyond startup stage, well established, and ready to scale up.
Once they have applied describing the challenge they'd like to discuss, The Human Lending Library team will then match them with a mentor and arrange an hour long meeting.
Initial findings from the global mentoring partnership will be shared ahead of World Social Enterprise Day on November 21 2020.
Photo: courtesy of the British Council.