INSIGHT
We've partnered with Hubspot to offer support to early stage ventures
Hubspot for Startups is not just for brand new businesses or even just about getting a new customer relationships management tool – there's also a whole load of support you can access to grow your organisation.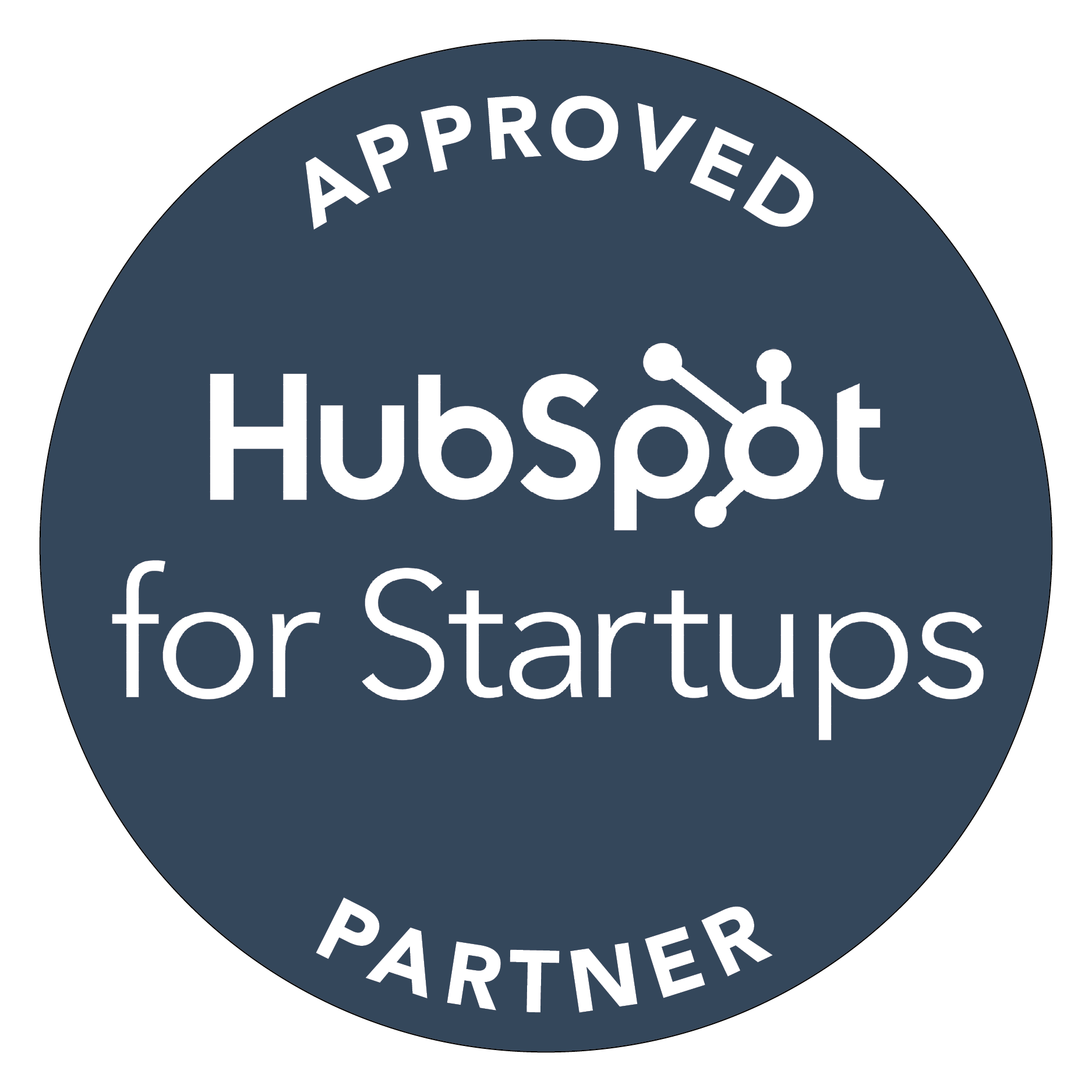 We've partnered with HubSpot for Startups to offer their programme, which is designed to help startups scale better and faster – at a startup-friendly cost.
Don't be put off by the word 'startup' – in this case it applies to any organisations in their first few years of operation.
Hubspot is a customer relationship management tool. It will help log your interactions with customers or clients, keeping all their data and the history of your relationship with them all in one place. It should help you convert leads into sales or donations, helping with marketing in the process.
Hubspot for Startups is a programme that will get you the software but also lots of support around it to help grow your social enterprise or charity. The programme includes:
EDUCATION RESOURCES AND TAILORED TRAINING
Content, masterclasses, and 24/7 support to get your startup growing, from pitching templates to quick tips on customer acquisition. Plus, you'll have access to world-class support from HubSpot experts and a startup-friendly onboarding experience.
PROFESSIONAL SOFTWARE, STARTUP PRICING
Access to HubSpot Growth Platform, a full suite of software for marketing, sales, and customer service, with a completely free CRM at its core at a startup-friendly price, to help you grow and scale better. The software grows as you do, so you have access to in-person product training, too. All of this is up to 90% off. (Learn more about the software here)
INTEGRATED PLATFORM FOR STARTUPS
Access to over 200 software integrations, many at startup friendly pricing, as well as the opportunity to build an integration on the HubSpot platform.
Here's a video about the programme that explains more:
Who is eligible?
Any alumni of the Human Lending Library that meets certain funding criteria is eligible for this exclusive program.
If you are a startup with under £1.6 million in funding, you are eligible for up to 90% off HubSpot software in your first year, 50% off in your second, and 25% off ongoing.
If you have any questions about Hubspot for Startups, you can email hsfs@hubspot.com.
If you're ready to go for it, apply to Hubspot for Startups by emailing hsfs-bdm@hubspot.com