INSIGHT
Crisis and change management mentors now available
Remote digital working, change management and raising finance are some specialisms of the latest business consultants to join the Human Lending Library to help with coronavirus challenges.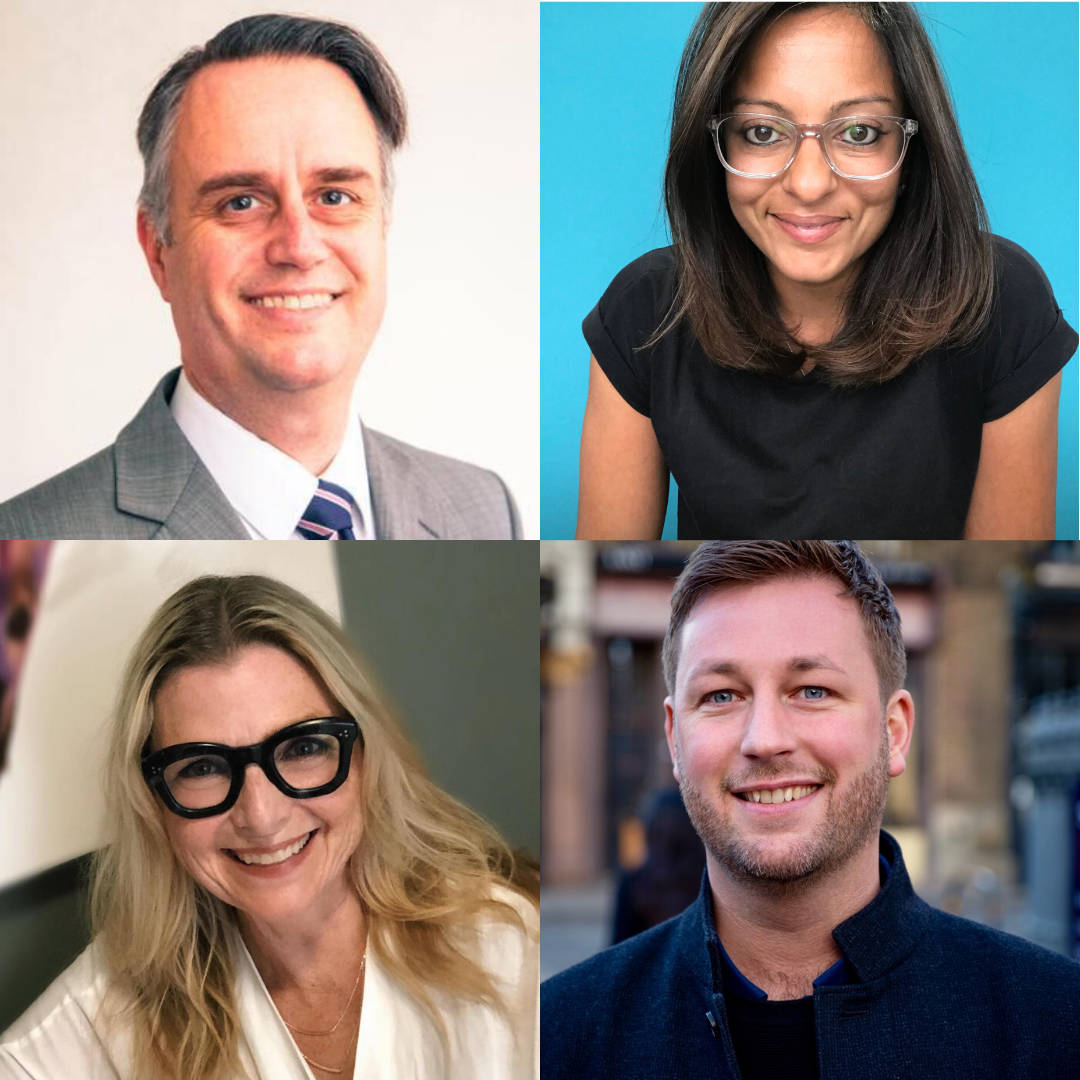 (clockwise from top left: Bill Mew, Preyal Dewani, Chris Gourlay, Joan Ball)
In response to the challenges social enterprises and charities are facing due to coronavirus, four new Experts have joined the Human Lending Library to offer their support.
In the UK, Preyal Dewani, founder of change experts Handpicked Society, Bill Mew, founder of crisis management firm Crisis Team, and Chris Gourlay, founder of community focused crowdfunding platform Spacehive have joined the Human Lending Library's portfolio of Experts.
In the United States, Joan Ball, founder of WOMB Service Design Lab is volunteering her expertise. Her research and practice is focused on helping leaders and their teams to develop individual and organisational resilience and to navigate VUCA (volatile, uncertain, complex, ambiguous) environments.
They join more than 60 other business leaders offering advice based on their experience. Social entrepreneurs working to further the UN Sustainable Development Goals can apply to meet the Experts.
"Social enterprise and charity leaders have always applied to meet our Experts for advice on subjects such as business development or strategy and planning," said Kendra Walsh, Director of Expert Impact, the charity behind the Human Lending Library.
"It's vital that we now step up and support them in navigating the extraordinary challenges they now face due to coronavirus."
Founders or CEOs of social enterprises and charities can "borrow" one of more than 60 business experts, for free, to seek advice on business or organisational challenges. More than 200 charity and social enterprise leaders have used the service to date.
Social entrepreneurs are matched to experts according to the particular business challenge they want to address. Meetings are currently happening via video conferencing platform Zoom.
Patrick Grant, currently appearing on the BBC's 'Great British Sewing Bee' is also a mentor and recently spoke to Expert Impact about the challenges his businesses has faced.
Would you like to get some advice? Click here for more information about the Human Lending Library or here to apply.