INSIGHT
Should you be a charity or social enterprise?
There's a social issue you want to tackle. Is it better to do that as a charity or a social enterprise? At our recent 333 event, three leading social entrepreneurs told us why they chose the latter.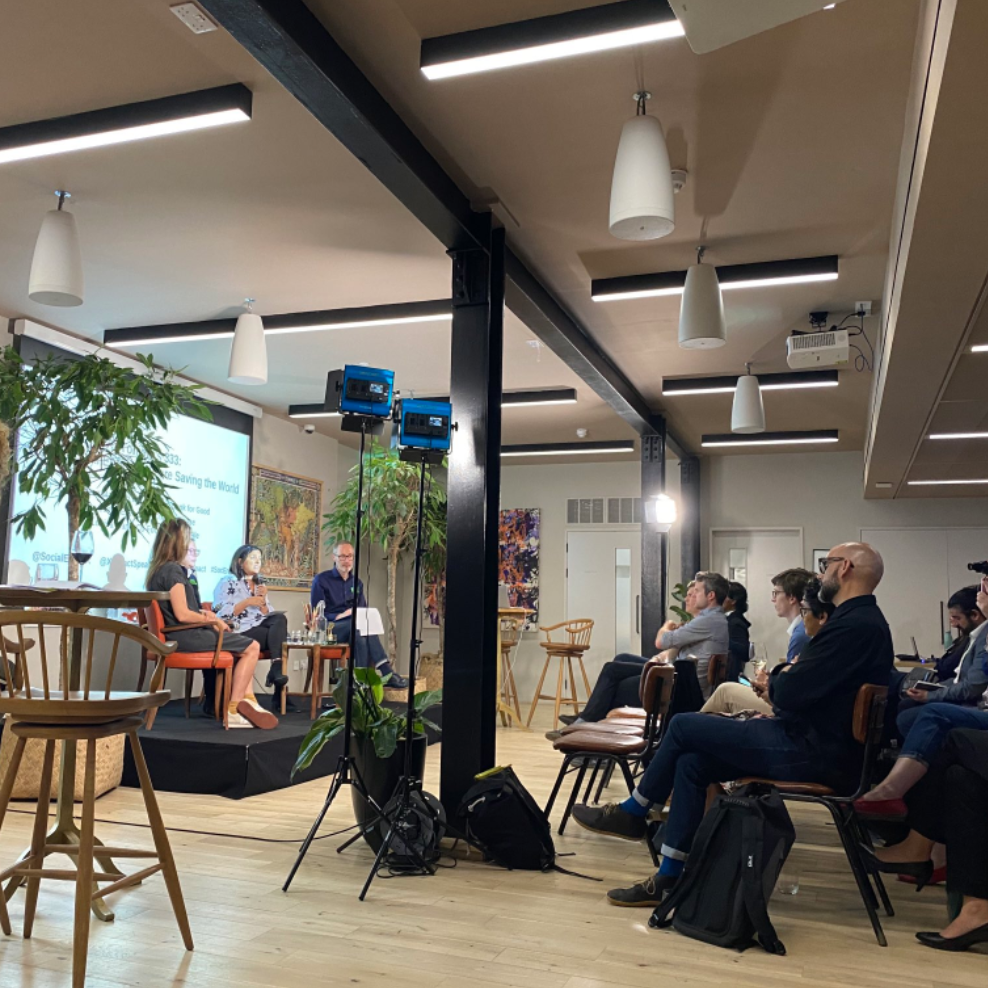 When we convened a crowd of social entrepreneurs and those who are social enterprise curious at The Conduit recently, one of the issues explored was the choice of whether to set up a social enterprise or a charity.
Cemal Ezel of Change Please, a coffee company employing formerly homeless people as baristas, saw a way to redirect money that is being spent anyway towards a good cause. He told The Conduit audience about a competitive tender they had put to a US airline which, like all good propositions, sounds hard to resist.
"100% of profits we make from a contract worth $25m over five years can be used to reduce homelessness of women and children by 75% in their home city. It's going to cost them less money and our product is going to taste better. It's not costing that airline any money to do that, they just need to change where they buy their product," Cemal told our audience. 
"There are so many charities in that city addressing homelessness and they're not tackling the problem. We have a way of tackling the problem through employment but not asking anybody for money. All we're asking people to do is change where they buy their product."
He was quick to add that it doesn't have to be 'either/or' with charities and social enterprises and thinks there is space for both. Change Please is both a charity and a social business (as a community interest company). Money made from the sale of coffee goes to the Change Please Foundation, which trains people experiencing homelessness as baristas, also providing them with additional support such as therapy and help with housing.
Cook For Good is a social enterprise that offers food-based team building events for businesses and uses the profits to fund community projects. Founder Karen Mattison had worked for a mental health charity previously and, for her, the decision to operate as a social enterprise was about the flexibility that comes with it. 
"For a charity, the board and the running of it are two separate things so effectively a lot of the time you are working for the board. I know it's not always the case but sometimes you are going for grants that fit somebody else's criteria so it's very easy to get mission drift. 
"There is a massive freedom and excitement about running your organisation as a business. You're trading, selling a product or service, you know there is a need for it, you have found a market and you have locked in the social good for it. You're asset locked so you know you are going to keep to the purpose; you can't just drift to the financial," said Karen. 
Louisa Ziane, co-founder of Toast Ale, which uses surplus bread to make beer and therefore reduce food waste, was quick to point out the importance of charities and social enterprises working together. Toast has donated £75,000 to Feedback, a campaigning charity that works to change the underlying causes of food waste caused by policies of  the supermarkets and government regulation. For Louisa the feel good aspect of having a beer acted as a means to connect people with the issue her company is addressing. 
"I wanted to have a product to engage people. Having a conversation over a beer was a fun way to tackle food waste. Asking people to put food in their kitchen caddies, compost or recycle has not really worked. It needed something to get people excited. That's where good brands can really achieve change," said Louisa.
Just as important was the opportunity to demonstrate, as a social enterprise, that business didn't have to be about just making money to their clients and supply chain. "We have to be in the business community to do that," said Louisa. 
Diverting money already in the market towards a good cause, an asset lock that focuses a business on the social problem it is addressing and a way to influence the wider business community about profit and purpose – three reasons why social enterprise is proving attractive to a growing number of business people.
We're planning on running more 333 events, which are as much a way to socialise and mingle with the social enterprise community as they are a place to share knowledge and information. Like to come to the next one? Sign up to our mailing list. 
You can watch the whole discussion on YouTube here.