INSIGHT
Human Lending Library launches in Birmingham
After London, Manchester and New York, we're now bringing the free service connecting social entrepreneurs with successful business people to the Midlands.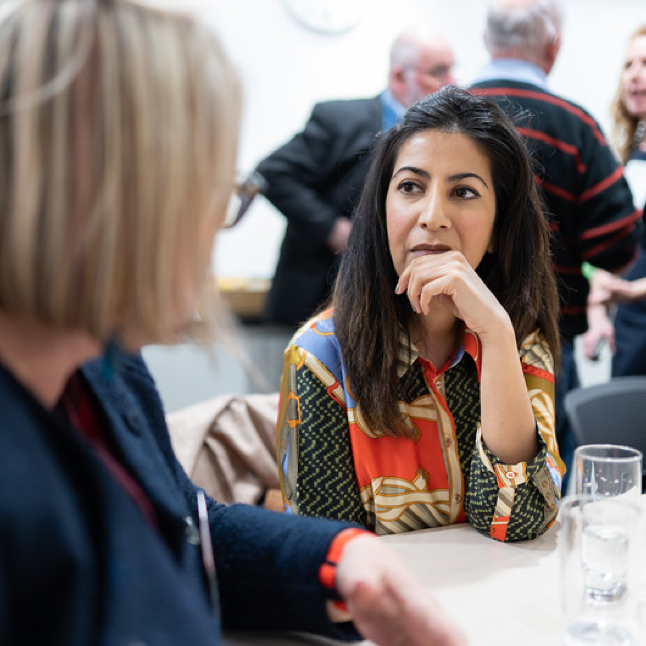 The Birmingham branch of the Human Lending Library will be run by iSE, a social enterprise development organisation supporting the growth of social businesses across the West Midlands.
"We are thrilled to work with Expert Impact to support the roll-out of their Human Lending Library. Access to high-profile experts, many of which are household names, will provide the sector with a unique resource to help them overcome challenges and achieve growth," said Sarah Crawley, CEO of iSE.
The opening in Birmingham is supported by players of People's Postcode Lottery.
Founders or CEOs of social enterprises and charities can "borrow" one of more than 40 business experts, for free, to seek advice on business or organisational challenges.
Experts include the founders of Pret-a-Manger, Carphone Warehouse, John Frieda, Mumsnet and many other leading companies.
More than 200 charity and social enterprise leaders have used the service to date including Change Please, a coffee company that trains and employs homeless people as baristas; Harry Specters, a company staffed by people with autism; and OLIO, an app connecting neighbours to combat food waste.
By working with the dedicated team at iSE, Expert Impact hopes that the innovative scheme can support more social enterprises and facilitate rapid societal change.
Kendra Walsh, director of Expert Impact, said: "After proving the model works in London, Manchester and New York, we are delighted we can expand the reach of the Human Lending Library by making it more accessible to organisations creating positive social and environmental impact in the West Midlands."
As with other branches, a group of Experts local to the area will now be established. At the time of writing, the UK is under lockdown due to Covid-19 and Human Lending Library meetings are happening virtually.
You can browse our list of Experts here, find out more about how it works or simply apply.