INSIGHT
Bitesize Business Lessons video series launches
We wanted a way to share the knowledge and insight from Expert Impact mentoring sessions more widely. So we asked our Experts to shoot a film for us on their specialist subject.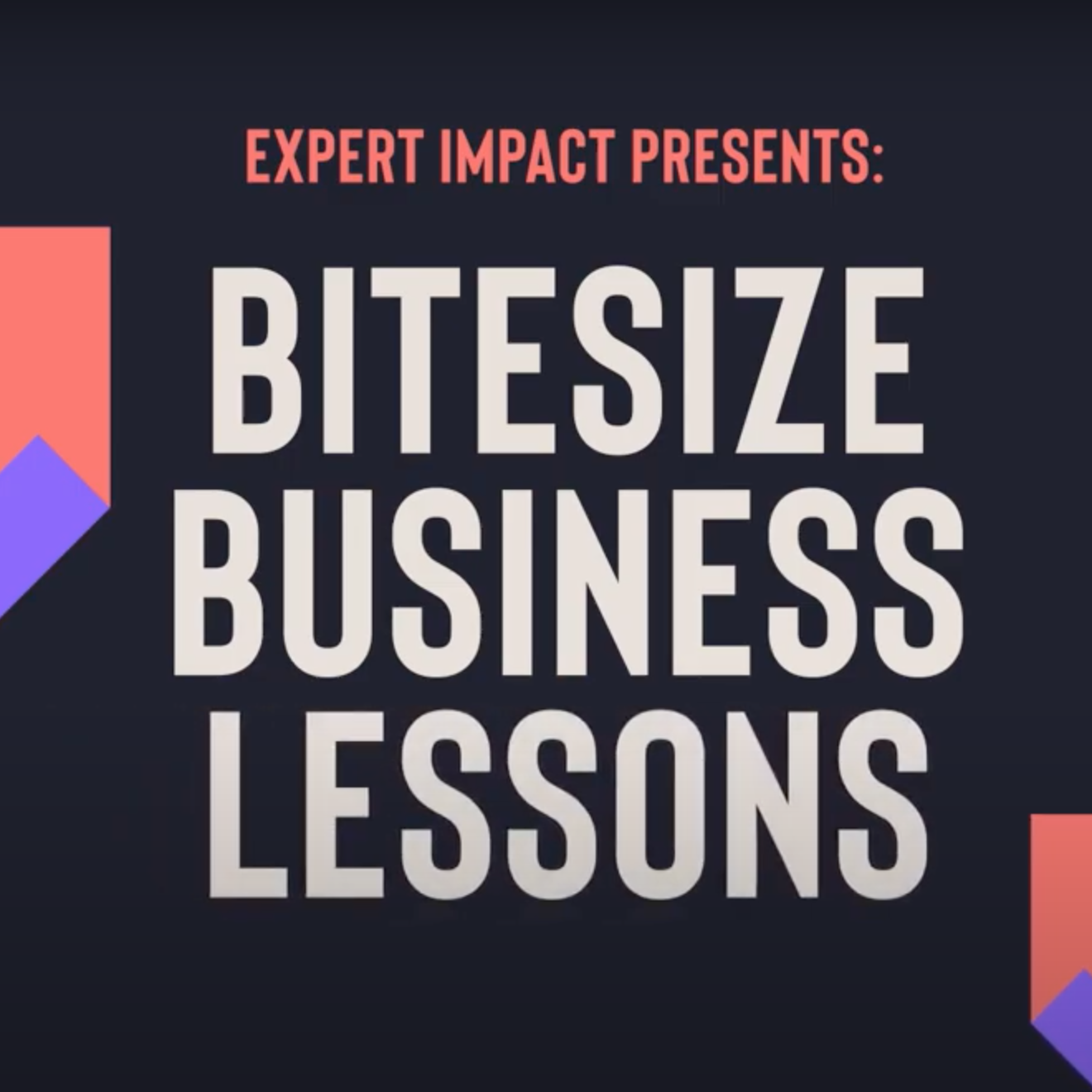 Today we're launching a new short film series intended to bring transparency to common business challenges. We've called it 'Bitesize Business Lessons'.
David Taylor, founder of the brandgym, whose clients have included Sainsbury's, Mars and Unilever, kicks off the series with 'How to Create a Strong Brand for your Social Enterprise'.
One of the more prolific Experts in the portfolio, David has mentored 15 social enterprises through Expert Impact, including Social Enterprise Academy, The Employability Trust, and Harry Specters, which he refers to as a case study in the video.
"I love the mentoring work I do with Expert Impact, helping amazing and inspiring social entrepreneurs grow their brands. The launch of Bitesize Business Lessons is a brilliant way to share the principles of brand-led growth with a much wider group of social enterprises and so help Expert Impact make an even bigger impact," said David.
Founders or CEOs of social enterprises and charities applying to Expert Impact for advice on business or organisational challenges are matched to one of more than 70 business experts. More than 260 charity and social enterprise leaders have used the free service to date.
"So much good advice, knowledge and insight comes out of the one-to-one mentoring sessions that we wanted to find a way to share it more widely," said Karen Lynch, CEO of Expert Impact.
"Not every social enterprise meets the criteria to meet a mentor. So with Bitesize Business Lessons we can share hard earned business experience with everybody, regardless of the stage their business is at."
Social entrepreneurs are matched to experts according to the particular business challenge they want to address. These commonly include advice on investment, strategy and growth.
Experts available include several founders of businesses that are household names, including Sir Charles Dunstone of Carphone Warehouse, Chloe Macintosh of Made.com and famed haircare entrepreneur John Frieda.
Future Bitesize Business Lessons in production will include advice about attracting investors and hustling for new business. This film was produced by social enterprise Inside Job Productions.
If you're looking for some mentoring to help you meet a business challenge running your social enterprise, you can find more information here.